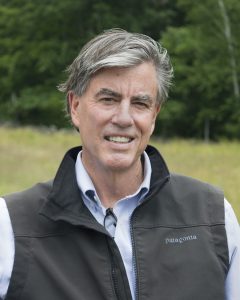 David is a faculty member at Harvard University, where he served for thirty years (1990-2020) as Director of the Harvard Forest, the University's 4,000-acre ecological laboratory and classrooms. He joined the Highstead Board in 1988 and has served as its president since 2009.
David's research focuses on developing a deep historical and ecological understanding of landscapes and their dynamics and applying these insights to management and conservation at broad scales. His early studies centered on the boreal wilderness region of Labrador, with comparative research in Sweden and Norway, while the majority of his recent work has focused on New England, with occasional forays to Puerto Rico, the Yucatan, and Patagonia. At Harvard, David teaches courses on forest ecology and global environmental change, including a new course, Conservation Ecology and Practice.
Although most of his work is published in peer-reviewed journals, David has written and edited a number of books including: Thoreau's Country: Journey Through a Transformed Landscape; Hemlock: A Forest Giant on the Edge; and A Meeting of Land and Sea: The Nature and Future of Martha's Vineyard.
In 2010, David and colleagues developed Wildlands and Woodlands – A Vision for the New England Landscape, which inspired the collaboration between the Harvard Forest and Highstead and initiated the Wildlands and Woodlands (W&W) initiative. In collaboration with many colleagues and organizations, this partnership developed Wildlands, Woodlands, Farmland and Communities, which broadens the W&W vision to embrace farmland, the built environment and the full conservation needs and challenges of all of New England.