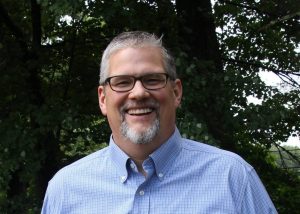 The Foundation is led by a volunteer Board of Directors that oversees its operations and ensures its financial and legal health. Board Chair, Liz Austin, of South Hadley, Massachusetts, said, "We are very pleased to welcome someone to the Norcross Board who brings such depth and breadth of experience in conservation work. Bill Labich's election is a big step forward in Norcross's mission to protect and conserve natural land and protect wildlife."
Bill leads Highstead's Regional Conservation Program with the goal of advancing the pace and practice of collaborative landscape conservation. His work there has raised $23 million for regional conservation since 2009, and Bill is recognized as a national expert in collaborative landscape conservation. He received a Master's Degree in Regional Planning from The University of Massachusetts, Amherst; worked for seven years for the New England Forestry Foundation and for eight years as a regional planner for the Franklin Regional Council of Governments (Franklin County, Massachusetts), before joining Highstead.
Bill is the author of several articles relevant to land conservation, including the 2015 Regional Conservation Partnership Handbook and he is a co-author of the influential 2017 publication Wildlands and Woodlands, Farmlands and Communities: Broadening the Vision for New England.
Bill is a long-time member of the volunteer leadership team at the Eagle Eye Institute, based in Peru, Massachusetts, a nonprofit organization dedicated to empowering youth from underserved communities, especially youth of color, to play an active role in caring for our environment.
Norcross has been engaged in protecting rare and endangered species of wildlife for more than 50 years with a focus on its 8,000 acres of conserved land, most of which is centered around its core wildlife sanctuary in Wales, Massachusetts.