Highstead represents nearly 40 years of inspiring curiosity and building knowledge about plants and wooded landscapes in order to enhance life, preserve nature, and advance sound stewardship practices.
Our beginnings: Building the arboretum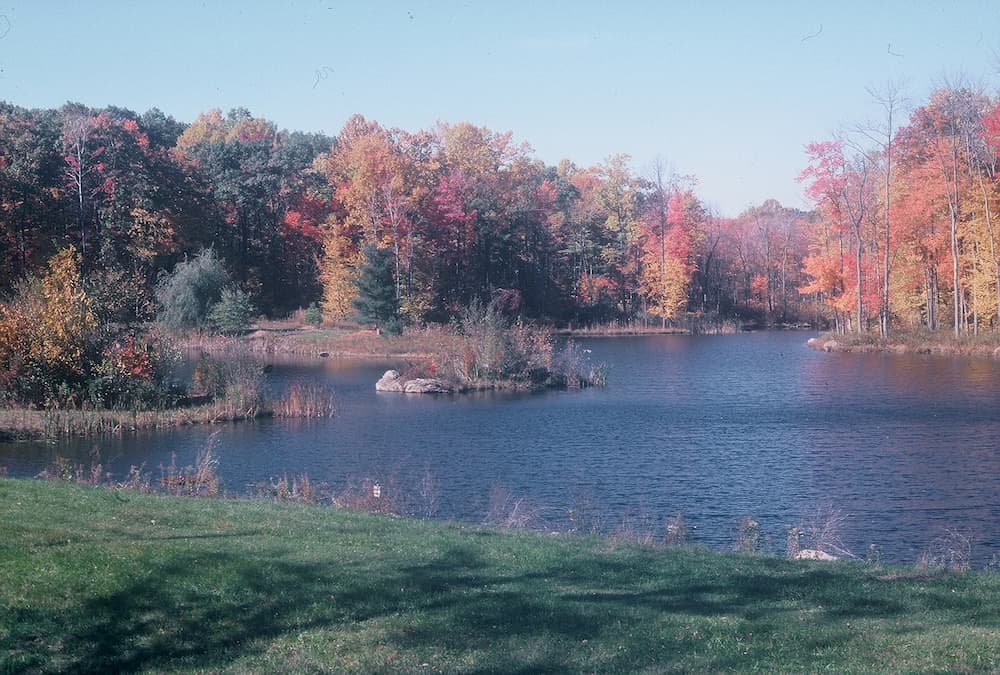 Highstead's commitment to responsible land stewardship traces back to 1982, when Elisabeth and James Dudley purchased a parcel of land to build a house in Redding, Connecticut. Their love for this land and their desire to preserve its natural beauty was described in a letter written by Elisabeth Dudley: "…the land which surrounds it is so unique that we feel it just begs for something special to be done to keep it so." This was the seed of the idea that became a 36-acre arboretum and eventually an active family foundation that builds knowledge about wooded landscapes and brings people, science, and resources together to advance conservation throughout New England.
"…the land which surrounds it is so unique that we feel it just begs for something special to be done to keep it so."

Elisabeth Dudley
From the very beginning, the Dudley's approach to building the arboretum was guided by scientific and academic curiosity. They sought the advice of experts Peter Ashton, Director of the Arnold Arboretum at Harvard University and Ernie Gould, Assistant Director at the Harvard Forest, and many others, to ensure that the decisions they were making for the Highstead landscape were grounded in land stewardship science. Highstead's relationship with Harvard University deepened and evolved over the years, with David Foster, who was Director of Harvard Forest for 30 years and the President of the Highstead Foundation board of directors from 2005 to 2022.
While many traditional arboreta at the time installed wide varieties of exotic plants in a manipulated landscape, the Dudleys took a more ecologically minded approach, working with the property's beautiful, largely undisturbed natural landscape and supplementing it with a limited number of native plant collections.
In 1984, the Dudleys officially established Highstead as an operating foundation that would preserve the land they cherished, and someday serve as an example of land stewardship and conservation science and would be a gathering place for those passionate about sustaining the land that sustains us all.
"We aim to be an arboretum which is based on ecological principles in which cultivated plants are growing in harmony with existing populations."

Highstead's original statement of purpose
Expanding the arboretum: Bringing plants and people together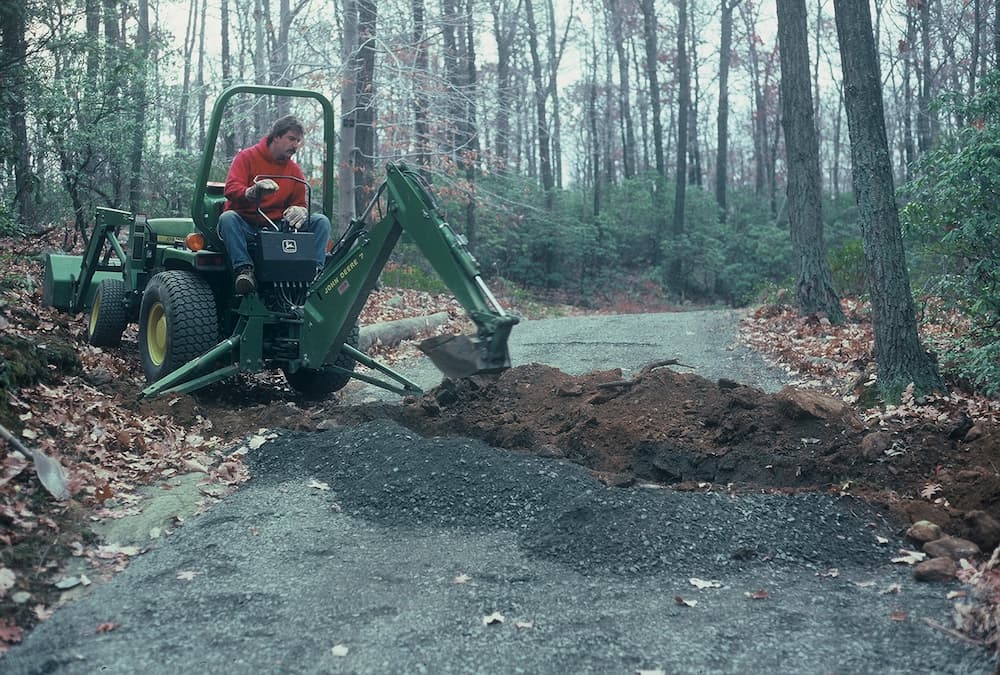 Highstead's early years were devoted to building the arboretum's infrastructure—exploring and documenting the landscape; installing utilities; and constructing access roads, woodland trails, and the boardwalk.
The pond and wildflower meadow enhanced the aesthetic experience and served as a magnet for wildlife, increasing the diversity of native plants, habitats, and wildlife on the property and introducing local residents to the varieties of woody plants that could be grown in southern Connecticut.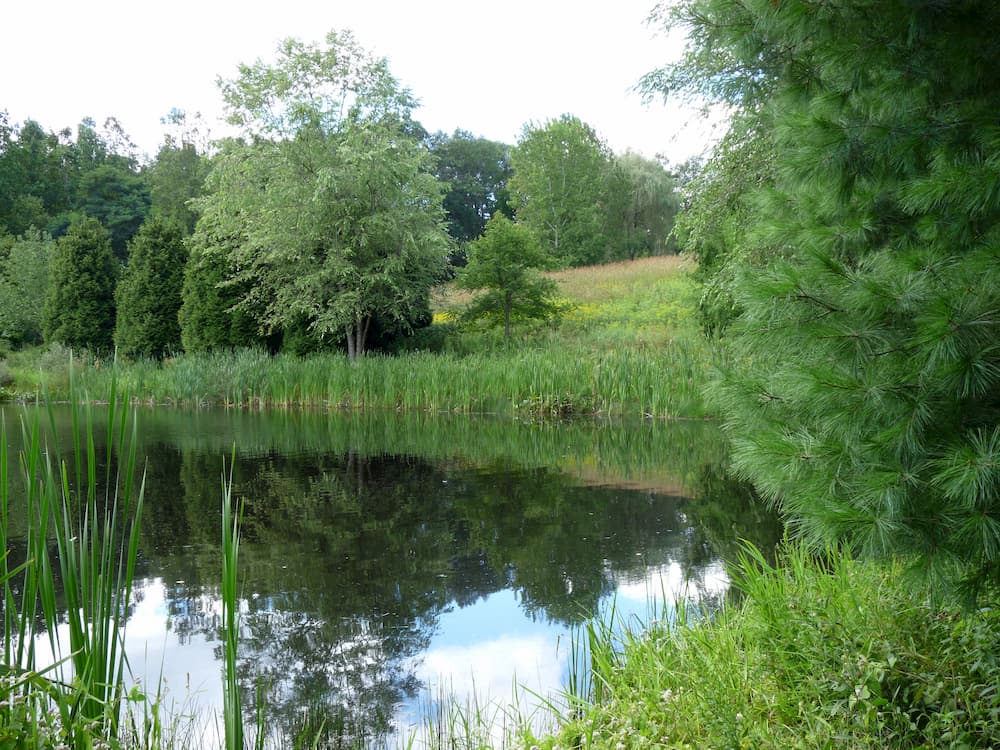 A community of people who shared the Dudleys' desire to learn about and preserving natural landscapes began to emerge. In 1991 Highstead held its first public event and from there grew to develop an array of programs, walks, demonstrations, and events designed to educate and inspire guests to engage in the natural world. In 1998 Highstead held the first in a series of Woodland Conversations. Leading environmental scholars came to share insights and new ideas on important and timely topics ranging from climate change and public health to conservation finance.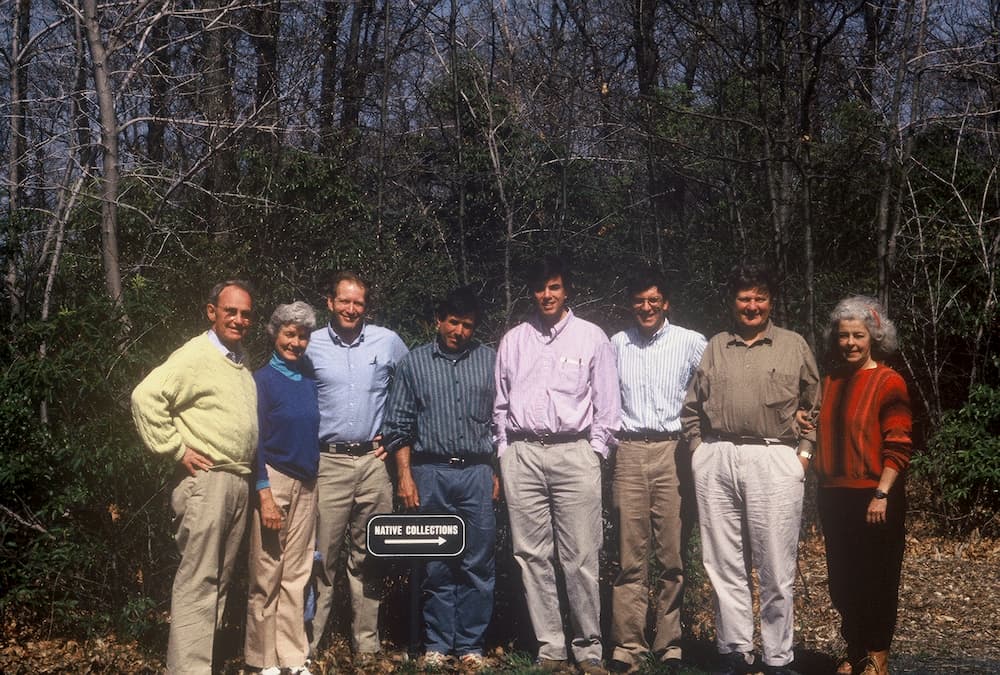 Expanding the vision: New connections and collaborations
At a 2005 Woodland Conversations program, David Foster presented a new Harvard Forest report, "Wildlands and Woodlands: A Vision for Massachusetts," that detailed how fragmentation and development put New England forests at risk, and advocating for immediate, concerted conservation action to protect the New England landscape for future generations.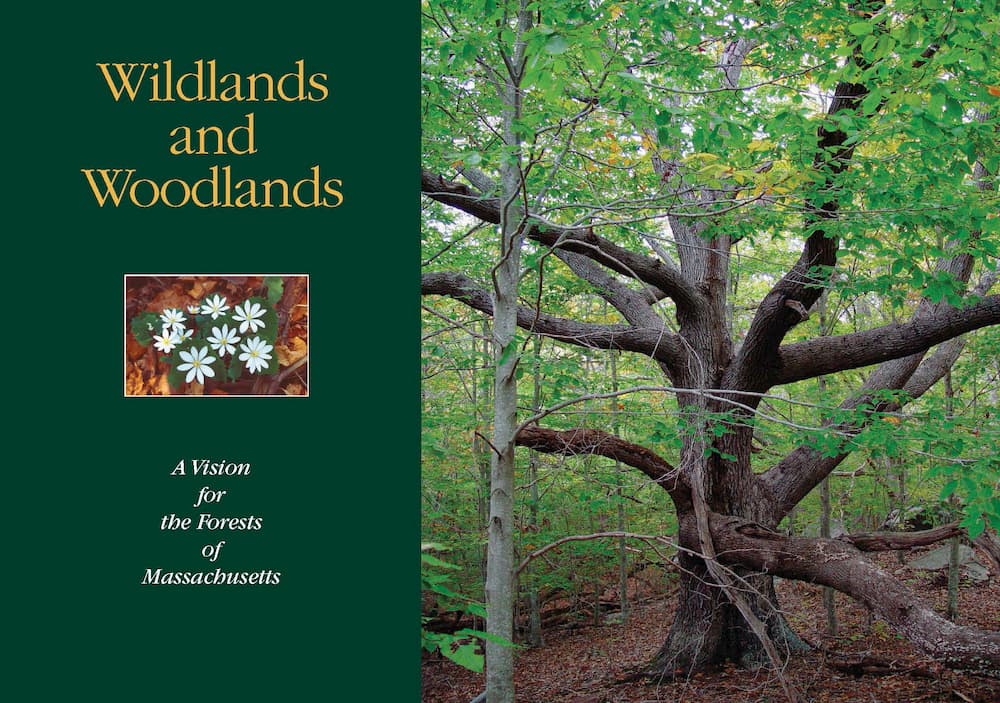 Elisabeth Dudley immediately identified parallels between Highstead's mission and the Wildlands and Woodlands (W&W) vision and call to action, seeing it as an opportunity for Highstead to expand its mission to help mobilize land conservation efforts throughout New England. Working closely with The Harvard Forest and other W&W leaders, Highstead committed to providing the organizational support needed to turn this inspirational academic vision into action.
Advancing ecological research and thought leadership
The W&W vision is a rallying cry for cross-boundary collaboration and partnership, broadening our outreach beyond local environs and expanding efforts to include research and conservation across the region. In response, Highstead broadened its mission beyond horticulture to include conservation and ecological research by beginning to expand the sphere of collaboration to include academic institutions, researchers, conservationists, land trusts, landowners owners, and communities. This led to launching initiatives including ecological research and historic surveys on Highstead's property and beyond—from studying deer–forest relationships in southern New England to conducting long-term forest monitoring across the region.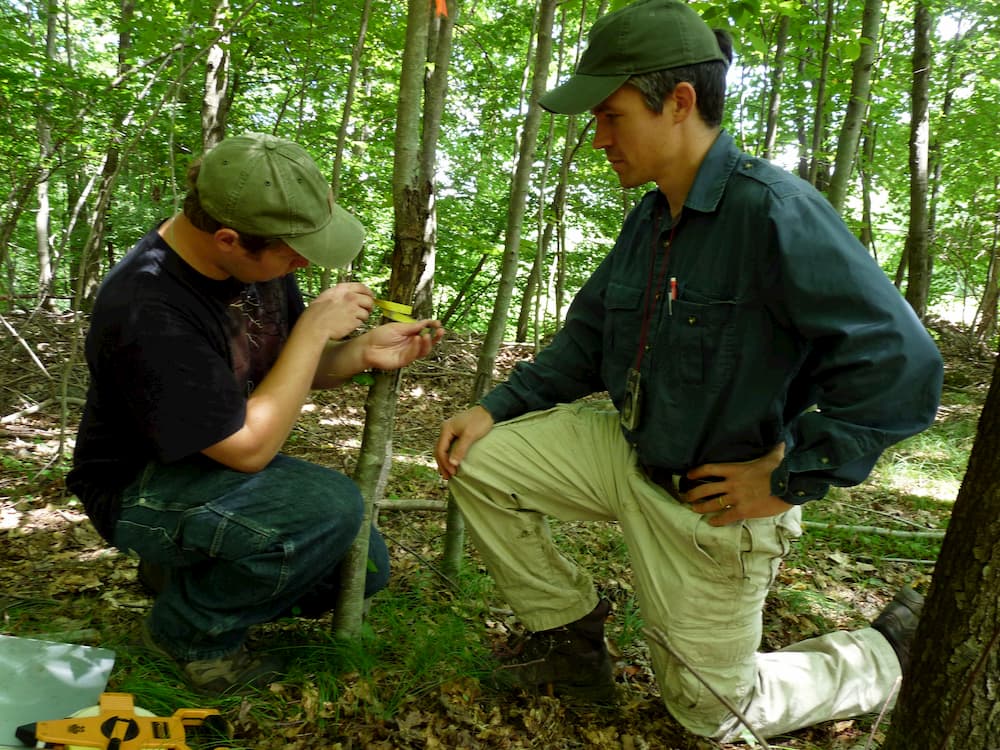 W&W promoted locally grounded, diverse initiatives as the best way to accelerate the pace of conservation. To support this principle, Highstead began working closely with Regional Conservation Partnerships (RCPs), informal networks of people and organizations working together to advance the W&W vision and achieve large-scale conservation. We started serving as a convener for local and regional RCPs, helping to build capacity and facilitate connections across the RCP network to amplify their collective impact. Learn more about our many collaborative initiatives.
Highstead today: A champion for conservation
Today, Highstead is a champion for land conservation and ecological stewardship throughout the Northeast. We know that life on earth depends on conserving our forests and farmlands, and Wildlands & Woodlands lights the way.
We work closely with our partners to foster collaboration, build essential resource capacity, conduct and curate relevant scientific research, and advance communications to drive awareness and action—centered on the priorities of ecology, stewardship, land protection, climate, and communities. Our relationships are deep throughout the region, and increasingly throughout the world, as we work with scientists, conservation NGOs, community planners, industry leaders, funders, policymakers, and academic institutions.
The original Highstead property in Redding, Connecticut, is the home base for our organization, in a building that we fondly call The Barn. The 100+ acres of surrounding land continues to be a living model for sound land stewardship that reflects our deeply held values. It is a place where people who are curious about or concerned with land conservation come together to be inspired, learn, connect and participate, just as the Dudleys envisioned.