Highstead is a regional conservation non-profit based in Redding, Connecticut. We are dedicated to increasing the pace of land protection in New England and beyond through science, sound stewardship and collaboration with diverse partners.
Our Mission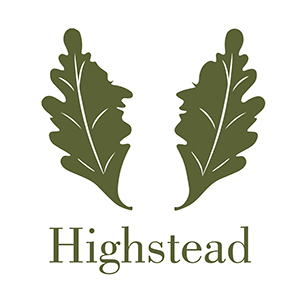 Highstead's unwavering mission has guided us from the beginning:
To inspire curiosity and build knowledge about plants and wooded landscapes in order to enhance life, preserve nature, and advance sound stewardship practices. 
We envision a healthier, more livable world for all by working with our partners to responsibly conserve the land that sustains us and to steward our natural spaces, resources, and communities thoughtfully and inclusively.
Our Vision
We embrace the Wildlands & Woodlands Farmlands & Communities vision, which calls for the conservation of 70 percent of New England as forests and 7 percent as farmlands by 2060 to ensure a thriving landscape and to support the communities that depend on it.
Highstead embraces the Wildlands & Woodlands vision because it represents the full realization of our mission in New England.
We know that conserved forests and farmland have the power to:
Counter the harmful effects of climate change
Filter the air we breathe and the water we drink
Provide clean, sustainable food sources
Support thriving local and regional economies
Provide open spaces for recreation, reflection, and rejuvenation
Nurture a diverse population of plants and wildlife
We believe that an inclusive, collaborative approach is the only way to achieve the Wildlands & Woodlands vision. We succeed when our partners achieve their goals.