Looking to catch up on the latest news about the real-world impacts of conservation in New England? Dig into these six stories from across the region and beyond.
1. Conserving Plant Diversity by the Native Plant Trust and The Nature Conservancy, June 2021
Conserving Plant Diversity is a new report and integrated mapping tool from the Native Plant Trust and The Nature Conservancy that details the specific land protection action necessary to save New England plant diversity while supporting 30 x 30 goals for the region. Read more.

2. Since When Have Trees Existed Only for Rich Americans? by Ian Leahy and Yaryna Serkez, The New York Times, June 30, 2021
The authors investigate the relationships between the number of trees in a community and past environmentally racist and discriminatory policies. They outline current tree equity initiatives and opportunities that improve health outcomes, quality of life, slow the climate crisis, and support economic growth in lower-income communities and communities of color. Learn more.
3. How marginalized communities in the South are paying the price for 'green energy' in Europe by Majile de Puy Kamp, CNN, July 9, 2021
In 2009, the European Union instated its Renewable Energy Directive, including biomass from harvested trees as a viable renewable energy source along with wind and solar. However, the increased demand for wood pellets from the American Southeast, the largest wood producing region globally, is harming marginalized communities and perpetuating environmental racism in places like Northhampton County, North Carolina. Learn more.
4. Janet Mills signs 1st-in-the-nation bill to shift recycling costs to packaging producers by Caitlin Andrews, Bangor Daily News, July 13, 2021
Maine recently became the first state in the nation to pass legislation that requires packaging producers to pay for recycling costs instead of consumers and communities. Read more.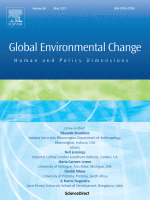 5. Forest carbon trajectories: Consequences of alternative land-use scenarios in New England by Meghan Graham MacLean, Matthew J. Duveneck, Joshua Plisinski, Luca L. Morreale, Danelle Laflower, Jonathan R. Thompson, Global Environmental Change Volume 69, July 2021
Harvard Forest, the Department of Environmental Conservation at the University of Massachusetts, New England Conservatory, and the Department of Earth & Environment at Boston University examined the impacts of future land-use scenarios on New England forests and those effects on carbon stocks and emissions over a half-century. The modeling considers biomass energy harvesting scenarios, increased longer-term storage, reductions in net carbon emissions, and reductions in timber product consumption and how these strategies mitigate or increase climate change. Access the report.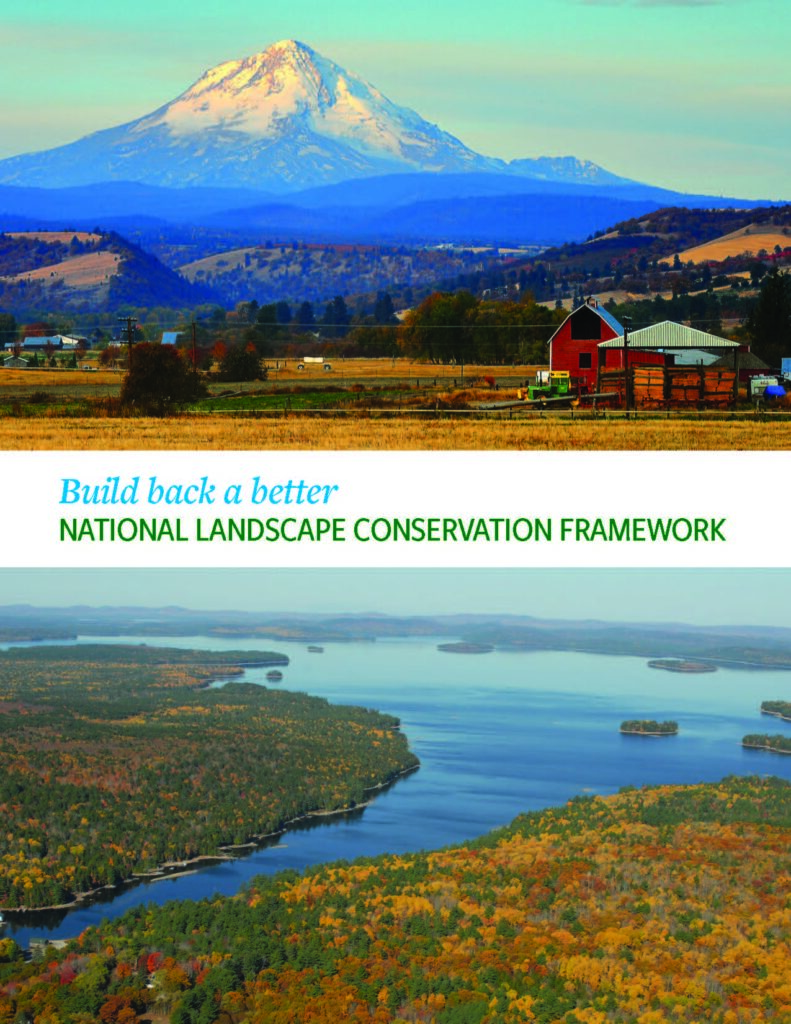 6. Build Back a Better National Landscape Conservation Framework from the Center for Large Landscape Conservation and the Alaska Conservation Foundation, April 2021
This framework reports that landscape-scale conservation is essential to achieving the Biden administration's "30 x 30" conservation and biodiversity initiative, increase social equity, and combat the climate crisis. The framework provides recommendations for building a robust and connected national framework of United States landscape conservation efforts that are more effective, equitable, inclusive, and will endure for future generations.
Read the recommendations.