More than two-dozen visitors met at the Highstead Barn in Redding, Connecticut, on May 14 for a morning among the newly arrived long-distance travelers and resident birds on this year's World Migratory Bird Day.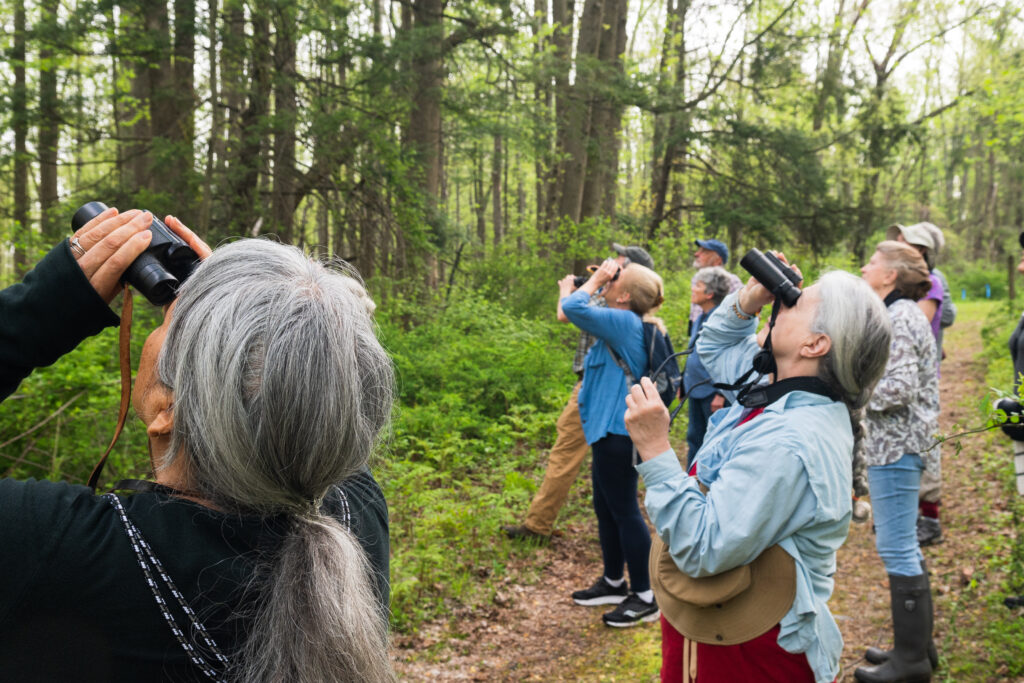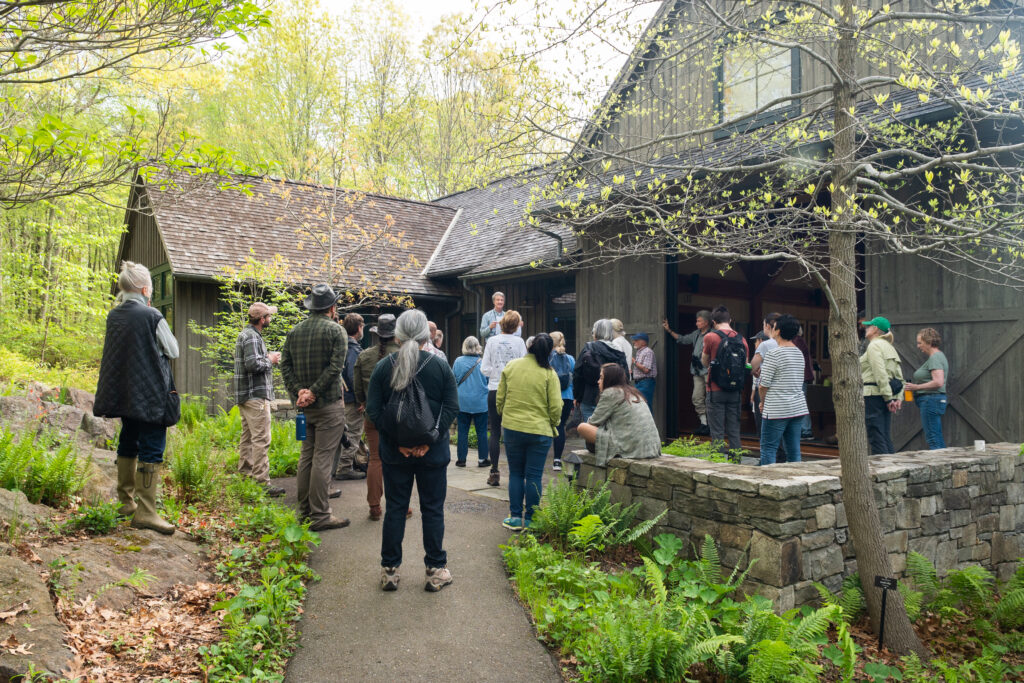 Local farmer, naturalist, and neighbor Bill Hill; Highstead Operations Director Geordie Elkins; and Highstead Senior Ecologist Ed Faison led two groups on walks through the Highstead forest and up to the grassland meadow. They traversed beneath keystone native oak trees, passed blooming native wildflowers, and stopped by the Highstead deer exclosure to observe how White-tailed deer and insect species like the emerald ash borer continue to shape the forest.
Abundant birdsong provided the morning's melodic score. While some avian species remained elusive, the groups gained glimpses of some less common visitors like the yellow-breasted flycatcher in the shrubby understory, and the recently arrived bobolink appeared among 40 acres of carefully-managed meadow habitat on the clay drumlin.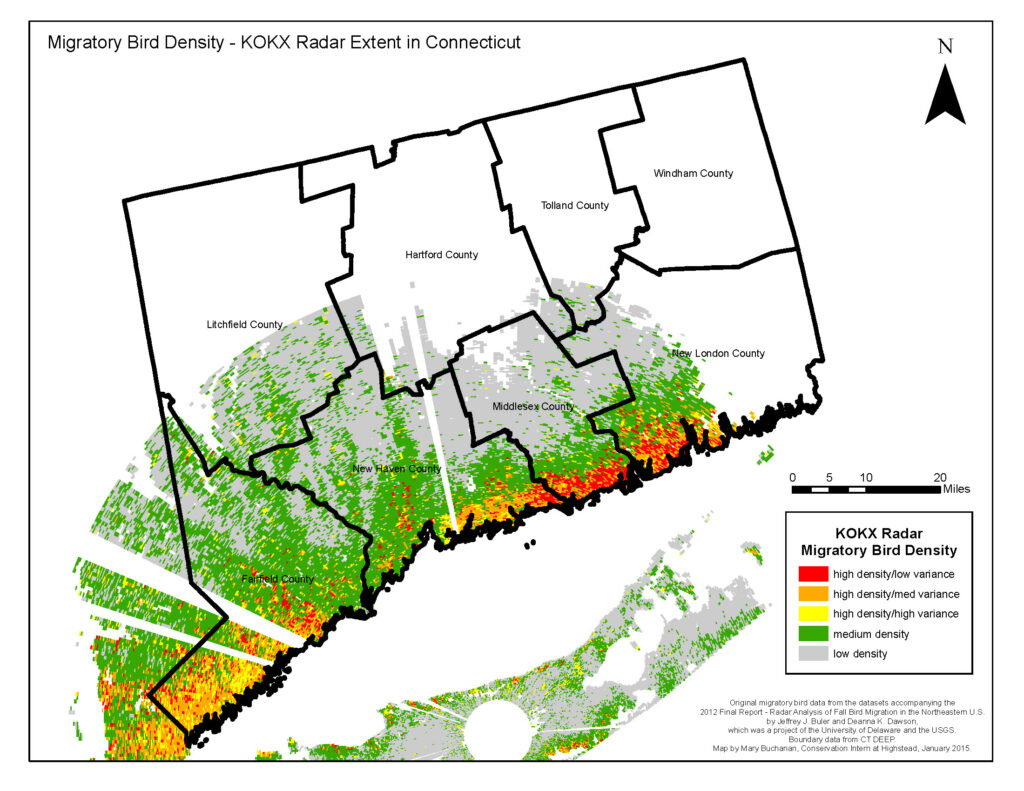 The walks took place in the middle of one of the planet's most significant annual mass migrations—when birds travel from their winter retreats to their spring and summer habitat in the northern hemisphere. The night before the event, over 400 million birds were estimated to have flown over the United States, and more than 360,000 of them flew over Connecticut. This mass migration will continue through the summer and will repeat in the fall when migratory birds make their return journeys, following the changing seasons and their available food and habitat resources.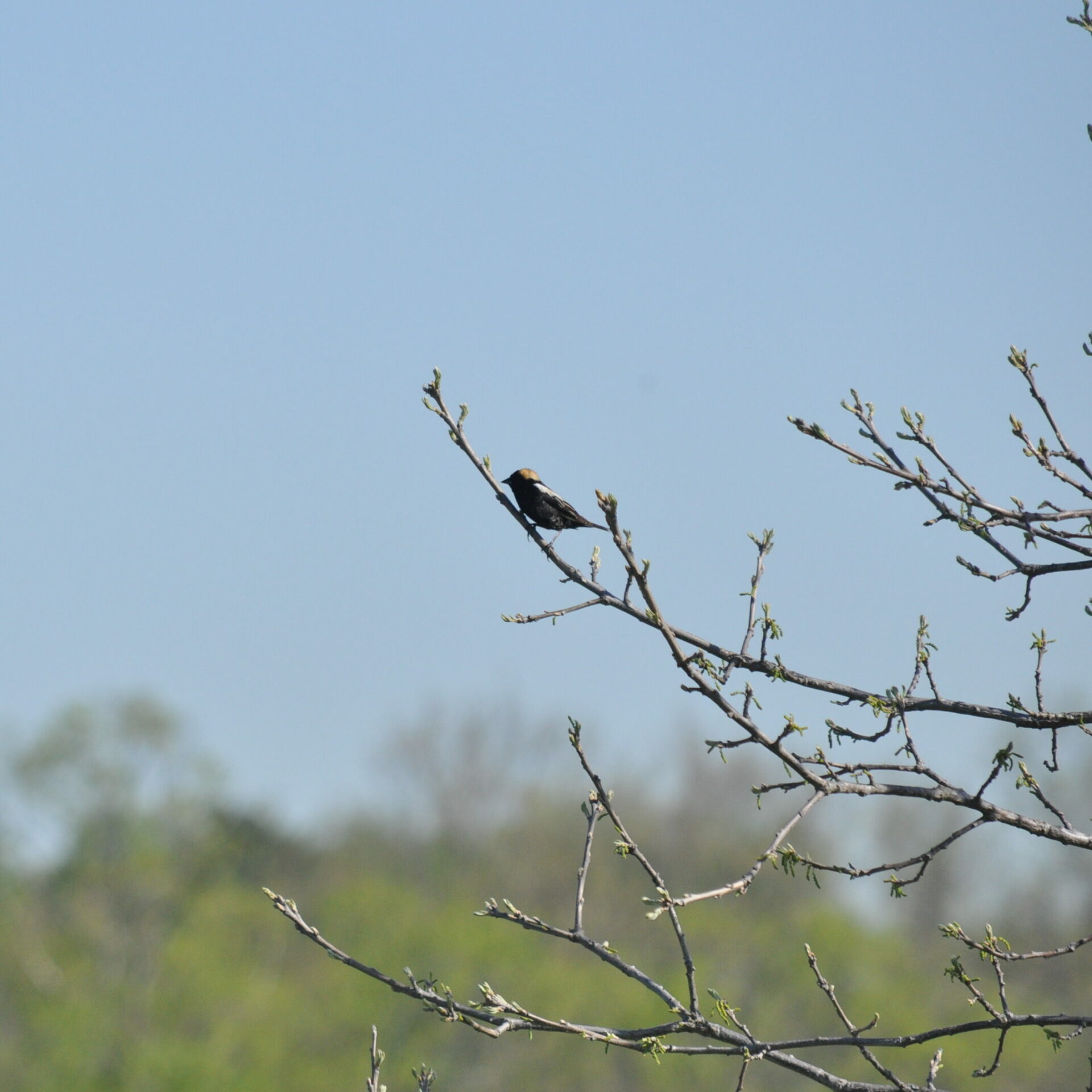 As Geordie explained to walk participants, researchers use weather radar to assess bird densities and trace their pathways. These routes often coincide over the most densely developed parts of the Northeast region, putting them at risk for limited stopover locations, collisions with buildings, and confusion caused by artificial light. Unfortunately, researchers estimate an overall 25% reduction in North American bird populations since 1970, highlighting the critical importance of conserved lands like those at Highstead, throughout Redding, and beyond.
On-site events like bird and ecology walks provide opportunities for neighbors and the wider conservation community alike to learn together and to connect with the land and each other. Even more, sharing time among the birds and in our natural environment may inspire further actions toward protecting our interconnected planet. Those steps may include joining a local environmental effort like your nearest Audubon or land trust. It may even involve changing how you care for your landscape to have more natural and wild characteristics to provide valuable habitat for birds and pollinators.