At its annual meeting on June 24, Highstead elected a new Board Chair, Dorothy Adams. The board also approved the promotion of longtime Operations Director Geordie Elkins to Executive Director.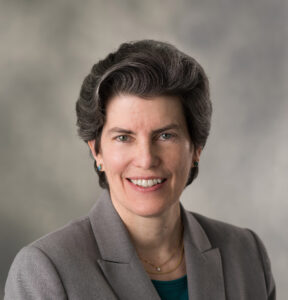 The outgoing Board President, David Foster, will focus his efforts on the Wildlands, Woodlands, Farmlands & Communities vision, continuing to advance landscape conservation across New England. Foster will remain on the Highstead board.
Adams has a broad range of experience in leading and advising social purpose organizations across the non-profit sector, including as Board Chair at Capital for Change, Inc. and as a partner at Social Venture Partners Connecticut.
Early in his career, Elkins worked at Highstead as a Horticulturist between 1996 and 2001, where he helped plant many of the plants that make up today's landscape. In 2012 he returned to Highstead to oversee operations, and in the fall of 2019, he joined the Highstead Board.