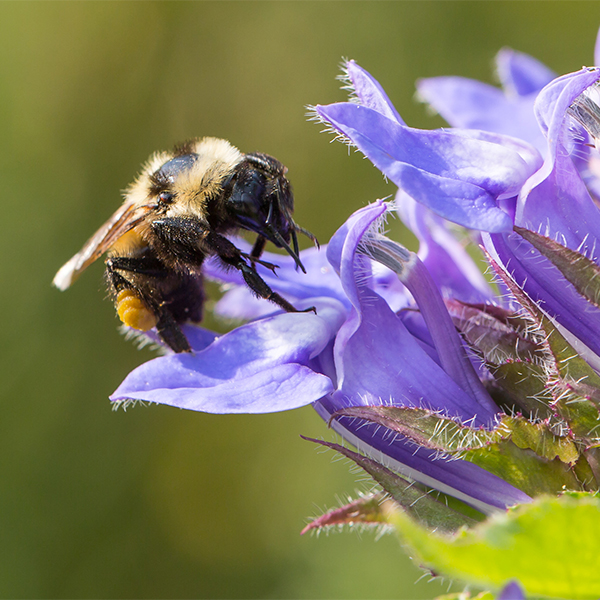 To address concerns about declining native bee populations, the Metrowest Conservation Alliance's Native Pollinator Task Force launched The Bumble Bee Project to promote the conservation of at-risk native bumble bees in central Massachusetts. Based on research by a UMass Dartmouth biology professor, leaders from groups within the Sudbury, Assabet, and Concord Rivers (SuAsCo) watershed began a public education campaign to encourage home gardeners, municipalities, local land trusts, and schools to plant bee-specific native trees, shrubs, and perennials.
"We're creating habitat for specific at-risk pollinator species," says Samantha Corbin, conservation coordinator at Sudbury Valley Trustees (SVT.) The European honeybee colony collapses have been widely reported, but fewer people realize native wildlife relies on native bees and other pollinators, says Laura Mattei, stewardship director at SVT, host, and coordinator for the Metrowest Conservation Alliance (MCA,) a Regional Conservation Partnership which serves the 36 communities within the SuAsCo watershed.
From early spring to late fall, native bees need nectar and pollen, but the threatened bees are plant-host specific so not all native plants will do. Based on five years of study, UMass Biology Professor Robert Gegear created a plant list identifying which plants provide nectar for fuel and pollen for reproduction for each of the three species he has identified as 'at risk' bees because their populations are declining: Bombus fervidus, Bombus vagans, and Bombus terricola. Only the b. terricola, (yellow-banded bumble bee,) is classified as threatened by the state of Massachusetts.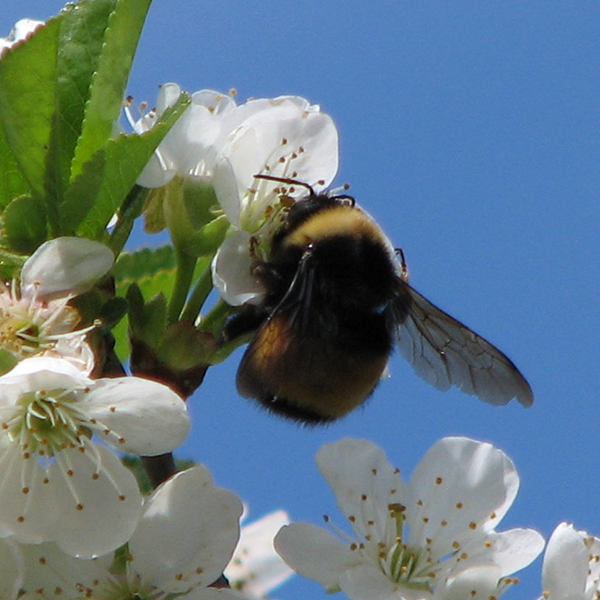 Gegear identified the at-risk bees when he looked at some data from 2010 and 2019 and noticed some had declined and some increased. A few species had declined significantly.
Beginning in 2018, SVT and its partners agreed they wanted to do something to help the pollinators, Mattei says. Someone within the group had heard of Gegear's research and his push for planting native plants to provide food and shelter for at-risk bees. "The plants need those pollinators, and the pollinators need those plants to survive. They've evolved together over hundreds of thousands of years. It's that system we're focusing on," Mattei says.
Though targeting a few species of bees, this project will also help birds and other pollinators: native bees, butterflies, moths, birds, and wasps, Corbin says. "I see The Bumble Bee Project as a piece of the broader pollinator picture," she adds. When people feel discouraged and hopeless about climate change, she says, planting for pollinators is the conservation antidote to despair. "This is something we can and are doing, and it's growing over time."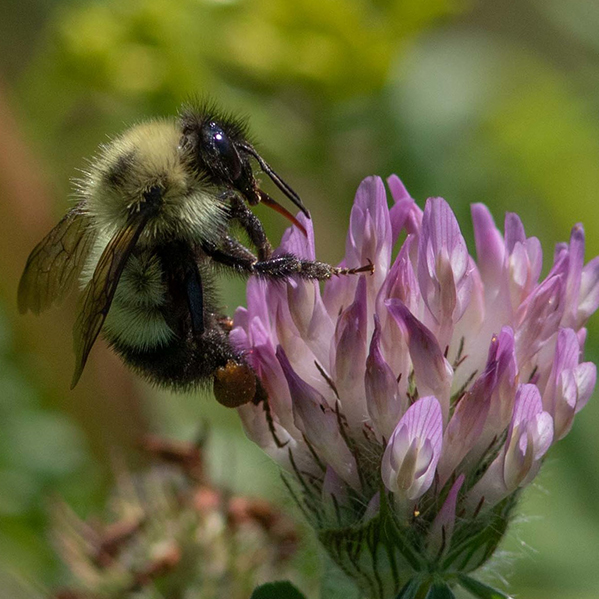 They've faced some challenges relating to how homeowners have been programmed to garden. To counteract the 'perfect lawn, perfect garden' mindset, they've educated people about the importance of a year-round habitat for bees, which means leaving the leaves and the seedheads and flower stalks in the garden, Corbin says. Some bees overwinter inside the hollow stems and stalks. People can create defined garden beds with clear lines separating them from the lawn and still have an attractive garden, she says.
To spread the word, Corbin has been providing pollinator presentations to garden clubs. Participants in The Bumble Bee Project host site visits so people can see the plan in action.
"The bees are our ambassadors. You plant the plants; these bees show up," Corbin says. "People really get inspired when they see it work."