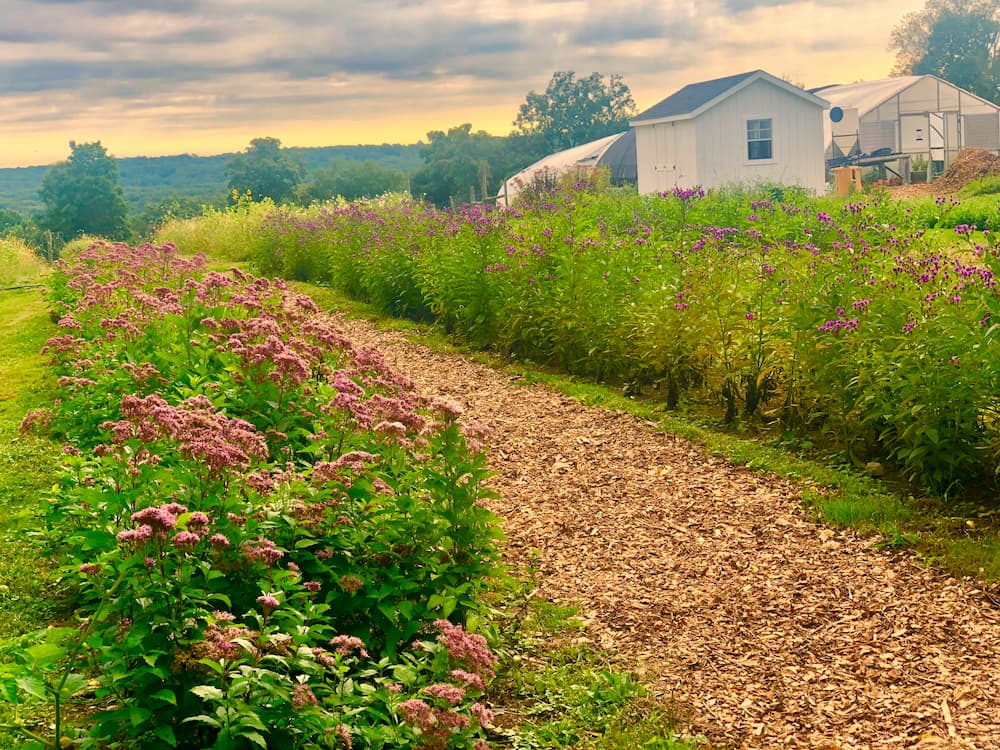 When the state of Connecticut passed "An Act Concerning Pollinator Health" to expand pollinator habitat in the state, it called for the elimination of certain pesticides on plants and seeds and emphasized the use of native, organically-grown flowers. It also created a dilemma for landscapers and land managers: Where to source a large quantity of native wildflowers? Highstead saw an opportunity to help increase the availability of native seed.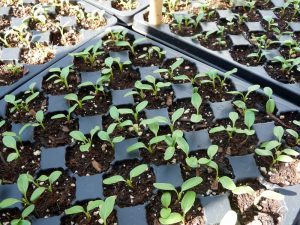 Most 'native' plants sold at local nurseries originate from one of a few large nursery suppliers in the Midwest and the plants are not always well adapted to the Northeast. Locally sourced native seeds and plants are scarce, but conservation lands throughout the region host vibrant native plant populations.
Building infrastructure to support the production of local ecotype plants is a larger task than any one organization can take on alone. The Highstead team set out to partner with various groups to help advance the project. Each partner plays a critical role working within their area of expertise. Highstead scouts for naturally occurring plant populations and works with lands trusts and private landowners to secure permission and collect the seed. The Northeast Organic Farming Association of Connecticut (CT-NOFA) recruits and trains farmers to grow seed crops. Planters' Choice Nursery is a wholesale grower and propagator that grows the seed on a large scale and sells finished plants to landscapers, Pollinator Pathway groups, and conservation organizations doing landscape restoration projects.
Given its history as a native plant arboretum, Highstead staff have the skill and knowledge to identify and confirm genetically diverse populations of native plants and to carefully and ethically harvest seeds. Written permission from the landowner is required to harvest native seed and every collection is documented so its origins can be confirmed. As a conservation organization, the Highstead team adheres to strict seed collecting guidelines that ensure enough seed remains in the wild for habitat regeneration and consumption by wildlife.
Once collected, the seed is cleaned and Highstead staff experiment with growing the seed to document germination and growing protocols for each species. The initial crop of plants and seed is then distributed with growing instructions to non-profits, governmental agencies, farmers, or nurseries committed to growing and maintaining crops of stock plants for future native seed harvesting and plant production purposes. Building a native plant pipeline will help make local ecotype plants and seeds available for pollinator gardens and landscape restoration projects that will expand healthy pollinator habitat in Connecticut and the surrounding region.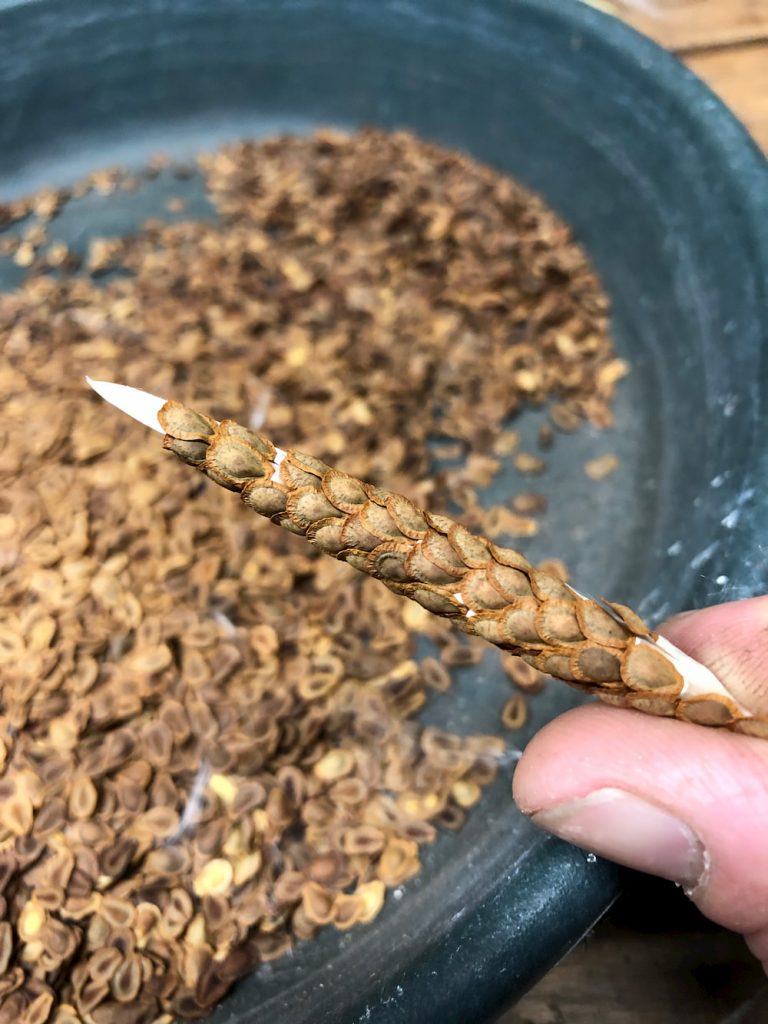 Additional Resources