Embracing its role in building capacity among conservation organizations, Highstead has begun a new spotlight series focusing on new and innovative ways that conservation organizations finance their projects. This spotlight will highlight The Ricci Property/Mill River Watershed Conservation Project completed in partnership between the South Central Connecticut Regional Water Authority(RWA), based in New Haven; the Cheshire Land Trust; and the town of Cheshire, CT.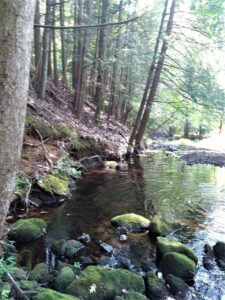 This joint effort among three very different entities aimed to buy a 45-acre property for open space, recreation, and watershed conservation. While an unusual arrangement, there is a growing awareness that having a water utility join forces with a conservation group can achieve important conservation goals.
To better understand why this partnership worked so well and why the RWA is so committed to conservation, Doris Duke Conservation Science Fellow Lina Farias conducted separate interviews with two key players in the transaction: John Triana from the RWA and David Schrumm from the Cheshire Land Trust to get their different perspectives on the purchase. John Triana, who has been with RWA for 27 years, is the real estate manager in charge of their land purchases, while David Schrumm is part of the Cheshire Land Trust and guided the purchase of the land. Their remarks are excerpted here.
John, can you tell me a little more about the history of conservation at the RWA?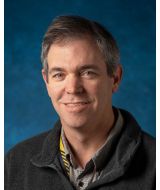 John: The Regional Water Authority was created by legislation in 1977, but it wasn't until the late 1990s and the early 2000s that there was a concerted effort to acquire and protect land for watershed conservation. This was because of Claire Bennett, the Chair of the RWA's Five-member Authority, who was a passionate conservationist and made it her mission to allocate millions of dollars to buying land in order to conserve the watershed lands in the New Haven area. This initial passion resulted in the RWA buying over 1800 acres for the first ten years before the mid-2000s housing crisis bubble. During that period, the cost of an acre of land shot up, and a change in leadership meant that the RWA was no longer buying as much land as they once had. The real estate market challenges led the RWA to create a matrix system to prioritize properties of interest within the watershed using 14 different variables measuring conservation value and relevance to the RWA mission. This matrix has allowed the RWA to own over 27,000 acres of land, with most of it being used for watershed protection.
Could you walk us through the Mill River Project from your perspectives?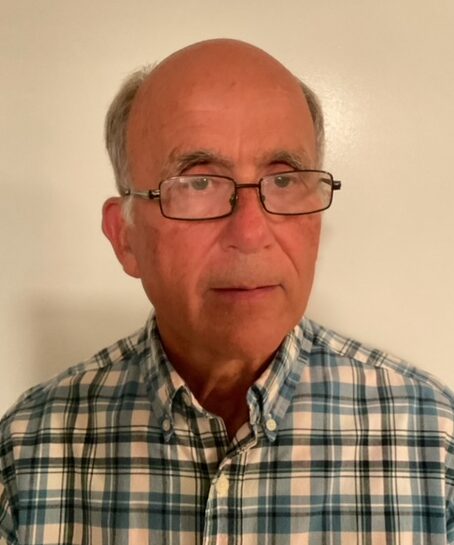 David: So this land was originally on the RWAs radar before it was on the Cheshire Land trust's which I'm sure John will discuss. The point where the Cheshire Land Trust became involved was when the land developer, John Ricci, reached out to us and asked whether we would be willing to purchase the land from him for conservation. We were interested in doing so, but the price was high. The Cheshire Land Trust applied for a grant specifically meant to protect watersheds. While waiting for the approval for this grant, I called John Triana as I knew the RWA had previously had interest in purchasing this land. He told me to wait for the $200,000 and reach back out. We did eventually receive that grant, and when we reached back out to the RWA, they decided to pitch in $225,000. After that, both the RWA and the Cheshire Land Trust went to the town of Cheshire to ask the town to pitch in the last $250,000 and they would receive full ownership of the open space. Luckily they did so, and through the trust of all three entities we were able to complete the project.
John: Yes, from the RWA's perspective, once we heard that David had received the $200,000 grant, we became very interested in this land again. Years before, the RWA had identified this property using the matrix as a high priority for watershed protection. We were originally all set to buy the property from the original owner, but she unfortunately passed before signing the letter of intent. After her passing, no deal was ever reached with her son. It wasn't until many years later that the developer, John Ricci, bought the land and contacted the Cheshire Land Trust. The developer was originally asking for a much more significant amount of money but lowered his price eventually because he was also interested in conserving the land. When we brought in the town and they agreed to be the owner, the RWA would be an easement owner which would allow the town to do more with the land than the RWA would be able to (trails, parks, maintenance, etc). The town was then able to apply for an open space grant (Open Space and Watershed Land Acquisition program – OSWLA) which led to the RWA and the town of Cheshire receiving money back from this purchase to then be able to invest in other properties.
Why does a water utility company care about land conservation?
John: While the RWA has always looked to acquire property for watershed protection, the concerted effort really began with Claire Bennett. Because of her passion, she pushed for the RWA's efforts in purchasing land for conservation which set the precedent to continue doing so even through leadership changes. It is difficult to center a utility around conservation because much of the time the leadership/board are business-oriented professionals who are not used to prioritizing conservation. The RWA began with a very passionate leader which is the reason we have continued with conservation as a main focus.
I've read that the RWA is a member of a Regional Conservation Partnership. Could you tell us more about these partnerships?
John: Yes, the RCP we are a part of is called the South Central Regional Land Conservation Alliance. Connecticut has what is called "Home Rule" which means that each municipality can decide how to do things on their own, and there doesn't have to be unity between boundaries. The point of this partnership is to cross those boundaries and work together on conservation projects. This is especially important when discussing watershed conservation and protection. I believe it is important to have this cross-boundary partnership because watersheds cross municipal boundaries. In order to conserve them, municipalities need to work together.
How would you recommend conservation groups reaching out to utility companies for financial partnerships? Were there any challenges?
John: This may be difficult, but I would recommend that conservation groups start reaching out to the leaders of utility companies. This is because these people have the most power within the company and control where the money goes. If conservation groups can convince these board members/leaders that their projects would also benefit them, then the company will be more likely to participate.
David: We have never had issues with working with the RWA, and a large part of that is because we have been working together for so many years that we have built a lot of trust in one another's commitment to conserving land. We work with the RWA because we know of their commitment to watershed protection because of their many land purchases in the past and past projects we have done with them. In the end, this project worked because everyone has proven their commitment to conservation which allows for a joint partnership with similar goals.
About the Author
Lina Farias is a Doris Duke Conservation Scholar with the Yale School of the Environment who was a fellow with the Highstead Foundation during the summer of 2021. She shows a strong interest in watershed conservation and is particularly interested in bridging communities with different beliefs and goals in order to complete conservation projects that are inclusive and beneficial for everyone.  She is currently a senior at Colorado College and is finishing her Organismal Biology and Ecology major. After obtaining her undergraduate degree, she hopes to gain more experience in the marine biology field and eventually obtain an M.S in oceanology or marine animal behavior.