Formed with the collaborative vision to promote collective conservation goals, the Great Bay Resource Protection Partnership (GBRPP) is a Regional Conservation Partnership (RCP) with a long history of securing funds for its conservation efforts. Through intentional collaboration, shared priorities, and science-informed decision-making, the Partnership's transaction grant program has awarded over $620,000 to eligible Principal Partner organizations, land trusts, and conservation organizations, and leveraged over $1.24 million in other funds. As a result, the Partnership protected more than 6,400 acres of land in the last nine years.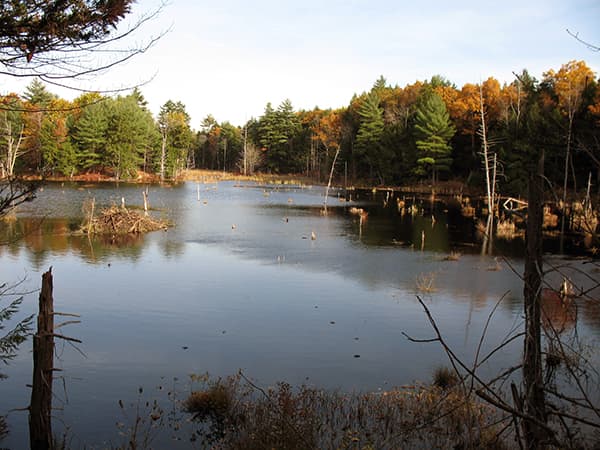 Established in 1994, the Partnership received assistance from land trusts and state and federal agencies to submit its first North American Wetland Conservation Act (NAWCA) grant. This grant helped GBRPP launch its land conservation program, identifying and outlining the Partnership's goals and actions to protect priority lands in the Great Bay estuary region. The group later expanded its work to the coastal watershed.
Just three years later, GBRPP received its first Environmental Merit Award for its commitment, ingenuity, and success in protecting and preserving New England's environment. These efforts and achievements gained the attention of then-U.S. Sen. Judd Gregg, who had worked with many of the organizations in the Partnership on conservation initiatives throughout the region. Recognizing GBRPP's success in protecting ecologically significant lands in the region, Gregg supported the Partnership's efforts to secure funds through the National Oceanic Atmospheric Administration (NOAA) for conservation projects. The combined funding support from municipal funds, private sources, and state and federal grants resulted in the permanent protection of 109 properties totaling more than 6,400 acres.
Dea Brickner-Wood, coordinator of the RCP, attributes much of the Partnership's initial funding success to being ready when opportunities arose. "As leaders in the conservation world, if you do your homework and are willing to engage people in that process, when opportunities present themselves, you can make the most of them." This leadership philosophy became a critical pillar in the Partnership's success during the national financial crisis that began in 2008. When the financial landscape changed, GBRPP re-evaluated its work, and asked, "Where can our partnership be most useful?" After extensive conversations among the nine Principal Partners, GBRPP approached the New Hampshire Charitable Foundation (NHCF), requesting a grant to create a transaction fund to defray the cost of land protection for cash-strapped organizations. In 2014, NHCF granted the Partnership seed money to start the Land Protection Transaction Grant Program. Through this program, the Partnership has provided 98 transaction grants to land trusts and municipalities working to conserve ecologically significant land in coastal watershed communities and has recently finished its 16th grant round.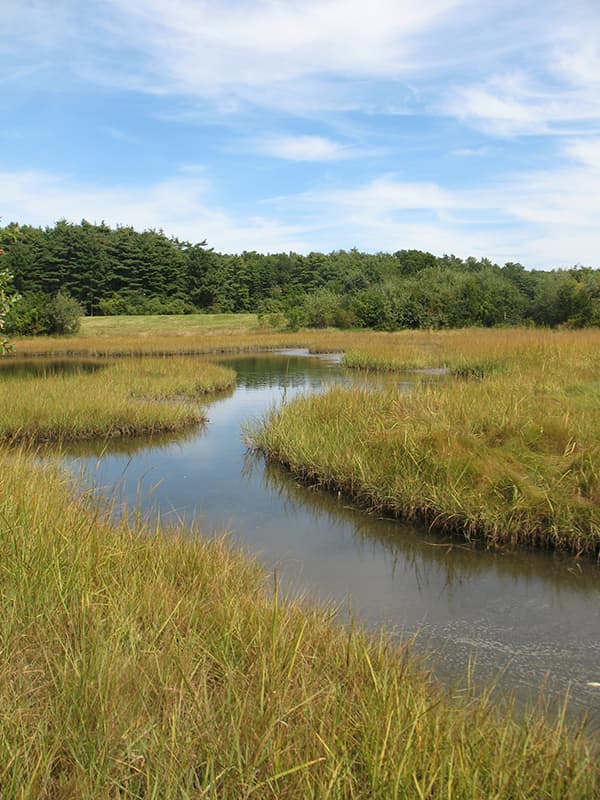 In spite of its results, the Partnership continued to challenge itself, and through this, identified a key component missing in its work. "We redid our internal assessment and had an awakening around stewardship," Brickner-Wood says. "We realized we were doing all of this great work around land protection but nothing around the stewardship of these lands." Partners began to ask questions, such as, "How do we get more money for stewardship?" and "How do we look at this from a collaborative point of view?"
In a changing landscape, the Partnership assessed its future role in the endeavors to study, protect, and manage the region's conservation lands, updating two critical guiding documents. The Partnership's Strategic Plan guided the group's role in the region's conservation work. It updated New Hampshire's Coastal Watershed Conservation Plan (NHCWC), which helped identify priority conservation areas. These documents positioned the Partnership to be well suited for the Great Bay 2030 initiative, a cohesive strategy to increase collaboration and investment to promote a healthy Great Bay estuary system. Launched in 2022, $12 million in funding over five years will be available through the NHCF to support five conservation focus areas. The GBRPP, serving as the lead group for the Protect Priority Lands focus area, will receive grant funding in 2023 to support the development of a stewardship grants program, the land transaction grant program, and increased capacity for land conservation and public policy work. The Great Bay 2030 funds will allow the Partnership's collaboration to accelerate the pace of protection in a rapidly developing region and support the stewardship practices on preserved lands.
Clarity and commitment to a shared mission and conservation goals are vital to GBRPP's success in securing funds for its RCP, Brickner-Wood says. Another key factor involved being willing to share its resources and make use of other available resources. "Commitment to conservation planning has enabled our Partnership to act swiftly when there are funding opportunities," she says. "We use the best available science to inform and agree upon our priorities, and we always try to remain willing and nimble to adapt to emerging conservation challenges and opportunities."