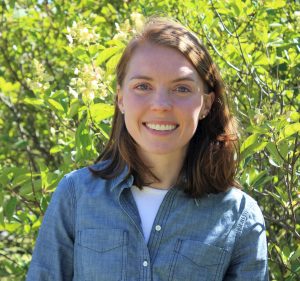 As the fall 2020 Conservation GIS Intern, Kate works on projects with the Hudson to Housatonic RCP and other partners in the RCP Network. Kate's interest in Highstead stems from the prioritization of land conservation, forest protection, and collaboration among conservation organizations, while utilizing GIS to support progress toward these initiatives.
Before joining Highstead in September 2020, Kate completed an M.S. in Forest and Natural Resource Sciences from the University of Kentucky. She also holds a B.S. in Geography and Environmental Studies from Western Kentucky University, where her interest in using GIS to study ecological issues began. She has worked in horticulture and plant record capacities at several plant collections, including Bernheim Arboretum and Research Forest, Pittsburgh Botanic Garden, Mount Auburn Cemetery, and Betty Ford Alpine Gardens.
Kate enjoys getting outside, whether that is hiking, gardening, or taking a daily walk.