Academics for Land Protection in New England (ALPINE) creates opportunities for universities and colleges to apply the knowledge, skills, and energy of academic institutions to land conservation. Fostering collaboration between academic communities and conservationists leverages their unique abilities to conserve nature, bringing us closer to realizing the Wildlands & Woodlands vision for New England.

A brief history
Recognizing that New England is a landscape rich with colleges and universities, Wildlands & Woodlands partners sought to engage the power of the academic community to advance this regional vision. In 2013, Highstead, in partnership with the Lincoln Institute of Land Policy and Harvard Forest, convened the first ALPINE meeting that represented schools from across the region. Since then, ALPINE has been unwavering in its commitment to increase the role that students, faculty, administration, and alumni play in land conservation.
Collaborative catalysts
Highstead's research and publications enhance ALPINE's ability to provide relevant resources to its network. Utilizing relationships throughout the region, we help connect the academic community with land conservation organizations and environmental leaders who share our land protection goals. Together, we're able to create catalysts for change.
Today, ALPINE unites universities and colleges through its innovative programs and growing network of students, faculty, administration, and alumni—all working together to advance many important initiatives to protect the New England landscape.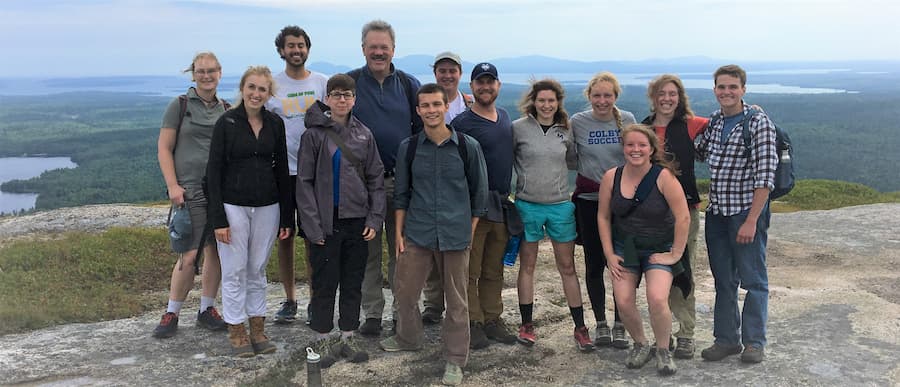 Our work
ALPINE advances conservation in the academic community in the following ways:
STUDENTS: facilitating opportunities and career development with conservation organizations and agencies to provide real-world experience with conservation practitioners, research and project opportunities, and leadership development.
FACULTY: sharing current research and curricula to facilitate more teaching of land conservation and to address critical issues in conservation science, law, policy, finance, and other fields.
ADMINISTRATIONS: providing examples of institutions that have prioritized land protection and stewardship for their own institutional lands, community areas, and regional landscapes.
ALUMNI: engaging with institutional efforts and advancing land protection regionally, locally, and in their own backyards.