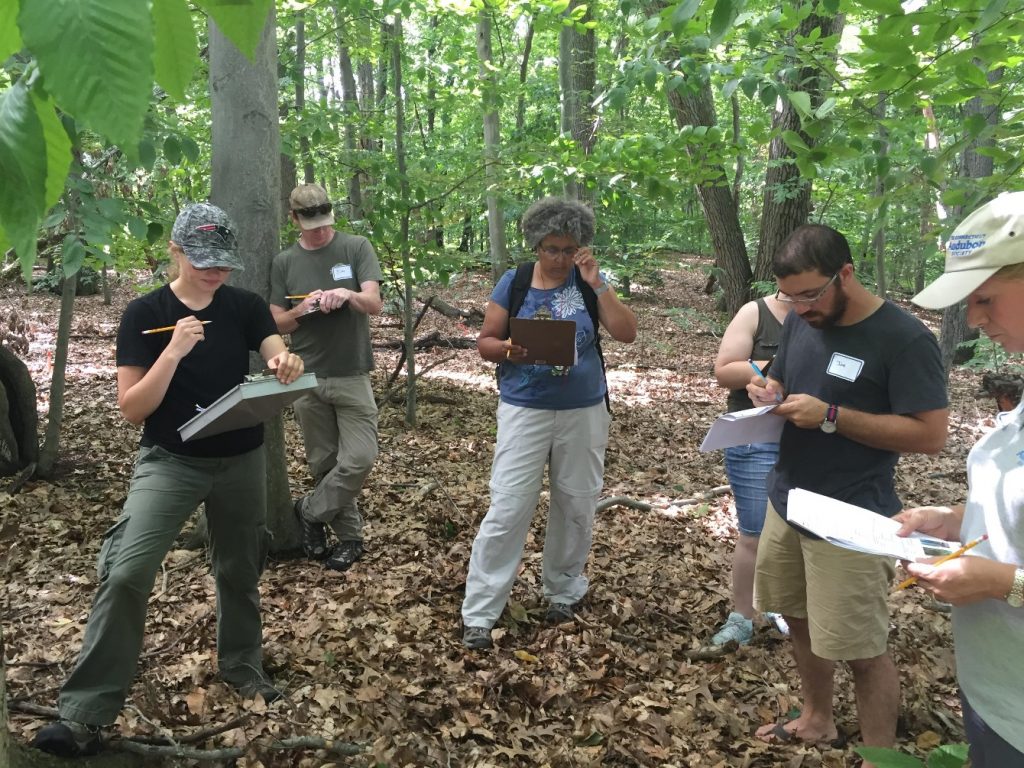 Thoughtful land stewardship requires systematic observation and understanding driven by science. Yet, conducting science can feel daunting to the interested layperson. The Wildlands & Woodlands Stewardship Science forest monitoring program was created to provide landowners in New England with an accessible approach to data collection in their woods over time.
The program also connects landowners to a citizen-science central database so that they can be an integral part of a larger effort to understand forests throughout the region.
Highstead coordinates the program in collaboration with scientists from the Harvard Forest, Brandeis University, Michigan State University, and the University of Massachusetts.