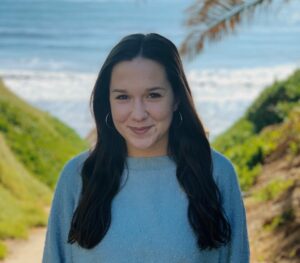 As Conservation Finance Associate at Highstead, Jackie is conducting research on current and emerging conservation funding legislation and sharing it with audiences via Highstead Insights. 
Jackie recently graduated from the University of California Santa Barbara with degrees in Environmental Studies and Sociology. In 2019 she spent a semester abroad in Chile studying its old-growth forests and conservation history. Jackie was also an intern at LiKEN Knowledge, where she researched climate migration legislation and facilitated communication between Indigenous communities and Earth scientists. Her area of interest lies at the intersection of people and the natural environment.
Jackie loves spending time outdoors at her home in Fennville, Michigan where she spent summers growing up. She enjoys paddle boarding, hiking, and skiing. Her work at Highstead is motivated by her passion for environmental justice and increasing equitable access to the outdoors.