Wednesday, February 24, 2021
9:00 am - 1:00 pm
Virtual
Event Cost: Free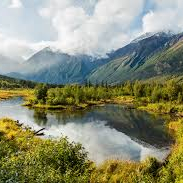 Join leaders from NGOs, companies, foundations, and public agencies as they share their ideas and innovations for increasing private and public investment in conservation across the region and for driving support for a more equitable future.
The Conservation Finance Roundtable will feature three virtual sessions, each exploring the benefits of investing in conservation. The sessions will focus on:
Natural climate solutions
Human and community health
Water infrastructure
Don't miss the virtual "Meet and Greet" on February 23 from 5-6 pm. All registrants are welcome – Check the box on the
registration form.
The New England Conservation Finance Roundtable is co-hosted by Highstead Foundation and The Conservation Finance Network.