After months of negotiation, the House passed the $1.2 trillion bipartisan infrastructure bill on Friday, November 5. The bill, which will now be sent to President Biden's desk to be signed, is the single largest federal investment in infrastructure in more than a decade and the largest amount ever spent by the United States to prepare for the impacts of climate change. Congress still awaits a vote on the related reconciliation bill (also known as Build Back Better) and Democrats plan to pass it before Thanksgiving. With midterm elections just one year away, there is urgency to pass the even larger reconciliation bill.
For more background on the
Infrastructure and Build
Back Better bills, read this "
Explainer.
"
While Democrats continue to negotiate the reconciliation bill, the White House published the Build Back Better Framework, which provided further details on funding, ahead of President Biden's trip to the COP 26 climate meeting in Glasgow in late October. Climate change mitigation has become the largest portion of the $1.75 trillion bill, with $550 billion in investments for clean energy and other climate initiatives, including natural climate solutions. While some clean energy funding was removed due to intra-party conflicts, natural climate solutions, including land conservation and forest restoration, have proven resilient to political winds.
New England forests, farms and waters are critical natural climate solutions and frame regional conservation for the region. "It's very encouraging that natural climate solutions and investments in land and forest protection … are seen as a climate strategy," said Shelby Semmes, Northern New England Area Director at the Trust for Public Land. "That wasn't necessarily the case 5, 10 years ago." Natural climate solution funding from these bills could play a key role in advancing New England's regional conservation goals, while also helping states meet their climate mitigation goals.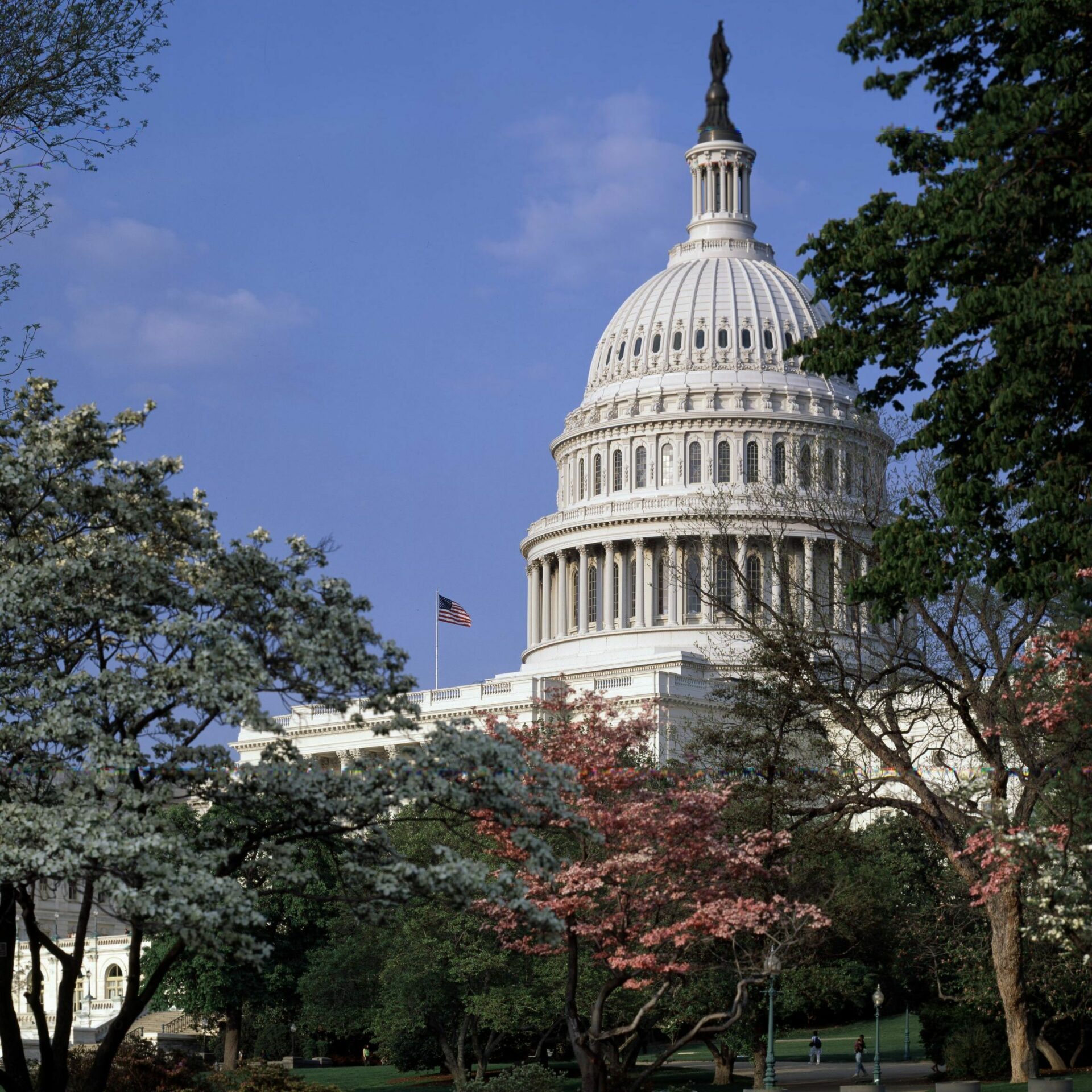 Key Conservation and Forestry Provisions
While the bipartisan infrastructure bill focuses mainly on clean energy, there are a couple of provisions that apply to conservation and forestry. The $1.2 trillion in funding from the infrastructure bill will be distributed over the next five years and will have a major impact on advancing regional conservation efforts. President and CEO of American Forests Jad Daley emphasized that the infrastructure bill allocates funding for the REPLANT (Repairing Existing Public Land by Adding Necessary Trees) Act. Daley noted that the bill "would permanently fund national forest reforestation with a dedicated trust fund and basically be enough to catch up and keep up with the 4 million-acre backlog that we currently have on our national forest reforestation."
Heather Clish, Director of Conservation and Recreation Policy at the Appalachian Mountain Club, cited one of their policy priorities: the Recreational Trails Program. She remarked, ahead of the successful vote on Friday, that "Another thing we're seeking… is ensuring a robust future for the recreational trails program… this is the primary [Federal] source of funding for natural surface trails." The infrastructure package also allotted $492 million for the National Oceans and Coastal Security Fund to improve coastal resiliency, which is relevant to the region given the proximity of many New England watersheds to the coast. While the infrastructure bill can support and advance some conservation efforts in New England, the reconciliation bill makes a larger investment to fund existing programs and would make historical investments in conservation and forestry in the region.
A Closer Look at the Build Back Better Framework
The Build Back Better Framework provides billions of dollars in funding for natural climate solutions and conservation, all of which was put forward by the Committee on Agriculture and the Committee on Natural Resources. Each category of funding will adhere to a unique funding distribution timeline. Funding authorized by the ten-year reconciliation bill will be disbursed on the more narrow timelines of each of the existing programs through which the funds will flow to a diverse set of conservation and forestry priorities. Popular programs under State and Private Forestry will get over $3.75 billion in new funding, including $2.5 billion for the Urban and Community Forestry Assistance Program, $1.25 billion for the Forest Legacy Program, and $100 million for the Community Forest and Open Space Program which has been particularly relevant in New England.
Build Back Better also provides additional funding for existing Natural Resources Conservation Service programs, including $9 billion for the Environmental Quality Incentives Program, $7.5 billion for the Regional Conservation Partnership Program, $4.1 billion for the Conservation Stewardship Program, and $1.7 billion for the Agricultural Conservation Easement Program. The bill also contains upwards of $3 billion for forest restoration on non-federal land, including at least $1 billion for climate smart management and conservation.
Other sizable portions of funding are $6 billion to the National Oceanic and Atmospheric Administration for conservation of coastal and marine habitats to increase climate resilience, $250 million for the U.S. Fish and Wildlife Service to restore infrastructure and habitats on USFWS land and state conservation areas, and $100 million for the National Park Service to provide grants for acquisition of land or development of recreational facilities in urban areas. The reconciliation bill has a huge potential to advance conservation goals in New England and amplify the strength of existing programs. While these numbers may change as the bill moves towards final approval in Congress, New England conservationists have been presented with an enormous opportunity to align local and regional initiatives with these funding opportunities.
A big moment in conservation and what's next
With potential new funding for conservation and natural climate solutions, it remains to be seen exactly how and when this funding will reach the forests and farms. What we can be sure of is that these bills are historically significant and pave the way for much of Biden's administrative environmental agenda.
"We've never passed bills of this scope," said Eric Washburn, President of Windward Strategies, a natural resources consulting firm. "I think the amount of money that's ultimately going to come out of these bills for conservation is going to be absolutely massive… this is a pretty important precedent-setting moment."
In discussions with Eric and other conservation leaders throughout the region, it has become clear that now is the time to begin preparing for the influx of funding coming from these bills. The next article in this series will address specific ideas on how the New England conservation community can position itself to take full advantage of this unprecedented federal funding, and how strategic collaborations in the region can unlock creative approaches to matching federal funds, advancing natural climate solution projects, and building even greater regional capacity.
---
Discover how both bills offer new investments needed to advance regional conservation goals and the Wildlands, Woodlands, Farmlands, and Communities vision in our Explainer Article. This series is brought to you by Highstead's Conservation Finance Program.