In the face of a national climate crisis, the Biden administration is working to pass some of the most significant climate action in U.S. history: the Reconciliation and Infrastructure Bills. Natural climate solutions, such as land conservation and forest restoration that sequester carbon and help reduce net carbon emissions, are seen as one way to address climate change and stand to gain new funding from emerging legislation. Below is an overview of some of the key legislation on the table, how it relates to existing federal programs, and how it could potentially impact the near future of conservation. Although specific regional funding that could result from these policies is not yet clear, these bills may contain the investments needed to reach our state and regional conservation goals, such as the Wildlands, Woodlands, Farmlands and Communities vision for New England.
Explore:
Infrastructure and Reconciliation Bills
As of October 2021, Congress has been in the process of negotiating two bills that align with the Biden administration's environmental agenda and would make historic investments in conservation. First, the $1.2 trillion bipartisan Infrastructure Investment and Jobs act aims to update national infrastructure and focuses on clean energy and environmental remediation. The infrastructure package passed the Senate in August and awaits a vote in the House. The second, larger $3.5 trillion reconciliation bill (otherwise known as Build Back Better) invests in human infrastructure. For example, the bill would focus on social welfare such as paid family and medical leave, free community college, and child tax credits; while also investing in climate change mitigation measures like electric vehicle infrastructure and farm and forest conservation.
As negotiations continue, the reconciliation bill is likely to decrease in size with many pundits estimating it will land between $1.9-2.3 trillion. The bill relies on a process called budget reconciliation, which refers to a special procedure in the Senate that would avoid the risk of a filibuster and pass with a simple majority.
Both bills have been delayed several times in congress as Democrats negotiate among themselves to determine the timing and composition of both bills. Most recently, voting for both bills was pushed to the end of October by House Speaker Nancy Pelosi and we can expect to see further contentious negotiations throughout the month.
Of particular note, Senator Joe Manchin from Virginia has raised concerns about the bills as they stand now, voicing opposition to the $150 billion clean electricity program which is integral to Biden's climate agenda and is part of the Infrastructure bill. While he is looking to drastically decrease the clean energy portion of the reconciliation bill, he does not appear to be opposed to the natural climate solution measures in the bill.
Executive Order 14008, Justice 40, and 30 by 30
Learn more about the passage
of the Bipartisan Infrastructure
bill in this update.
If passed, the reconciliation and infrastructure bills are positioned to financially support some of Biden's key environmental initiatives, namely 30 by 30 (also called America the Beautiful), Justice 40, and Executive Order 14008. Executive Order 14008:, titled "Tackling the Climate Crisis at Home and Abroad" outlines Biden's plans for climate action and sets the 30 by 30 goal. 30 by 30 is a stand-alone initiative to conserve 30% of national lands and waters by 2030. Embedded in both Executive Order 14008 and 30 by 30, Justice 40 refers to Biden's promise to deliver at least 40% of the benefits from federal investments in clean energy and climate to disadvantaged communities. Justice 40 aligns with Biden's agenda to address environmental justice and create economic opportunities for disadvantaged communities.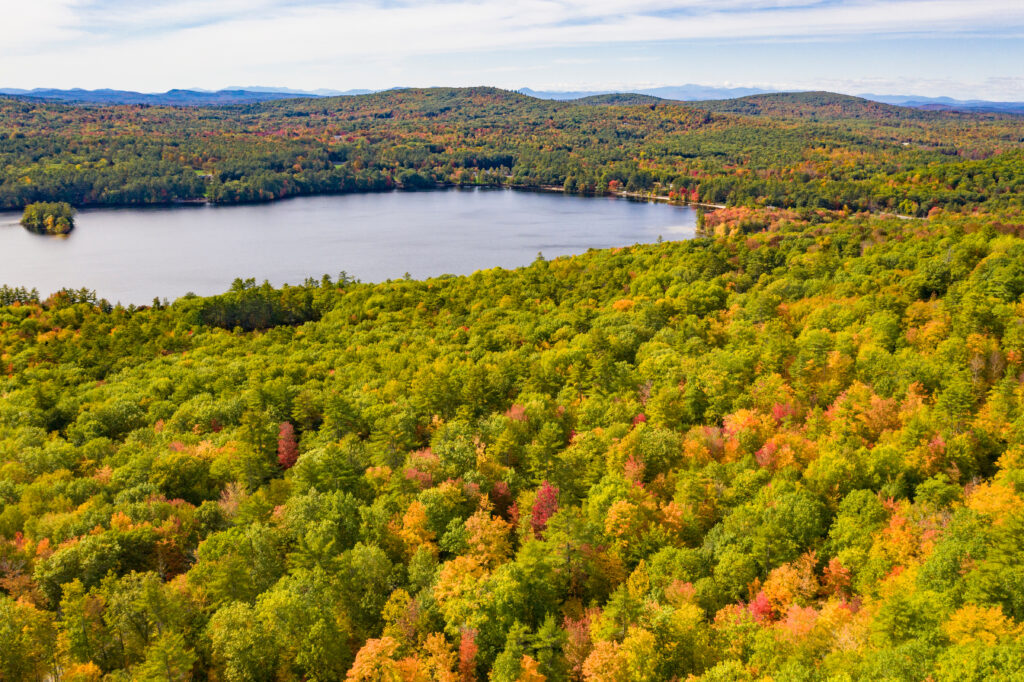 Increased Funding for Existing Programs
If the reconciliation bill passes, a portion of the new funding will flow through established conservation and forestry programs, and potentially fund new programs. Several congressional committees submitted proposals for inclusion in the bill, and the House Committee on Agriculture allocated a large portion of funding towards conservation. In particular, the House Committee on Agriculture's reconciliation provision allocates $40 billion towards forestry investments, including:
Additionally, the Agriculture Committee's proposal includes $28 billion specifically for farm and forest conservation under the Natural Resources Conservation Service. The package includes guardrails ensuring that a certain amount of funding is targeted towards conservation programs that address climate change. Included in the $28 billion is:
The House Committee on Natural Resources allotted another $25.6 billion in conservation and climate mitigation measures, including:
$9 billion for coastal and Great Lakes restoration and climate resiliency projects
$3 billion for the Civilian Climate Corps

This would support conservation and climate mitigation projects managed by the National Park Service, U.S. Fish and Wildlife Service, Bureau of Land Management, and projects on Tribal lands
Budget allocations for these conservation programs are likely to fluctuate as negotiations progress.
Emerging Legislation's Future Impacts
The reconciliation bill and infrastructure package have vast consequences for the entire nation and will certainly impact the forest, farm, and conservation communities if passed. Depending on the final outcome of the reconciliation bill, there could be an influx of funding coming towards conservation and climate resilience efforts in the next few years. While there is a possibility that the bills will create new ways of receiving funding, a portion of the funds will likely be dispersed through established programs familiar to New England conservationists. The bills are currently scheduled for a vote at the end of October, but with all aspects of this legislation, the situation is evolving daily, so keep an eye out for updates.
---
New as of November 9, 2021: Learn about the latest on the recently passed Infrastructure Investment and Jobs Act in a new legislative update from the Highstead Conservation Finance team.
Additional Resources