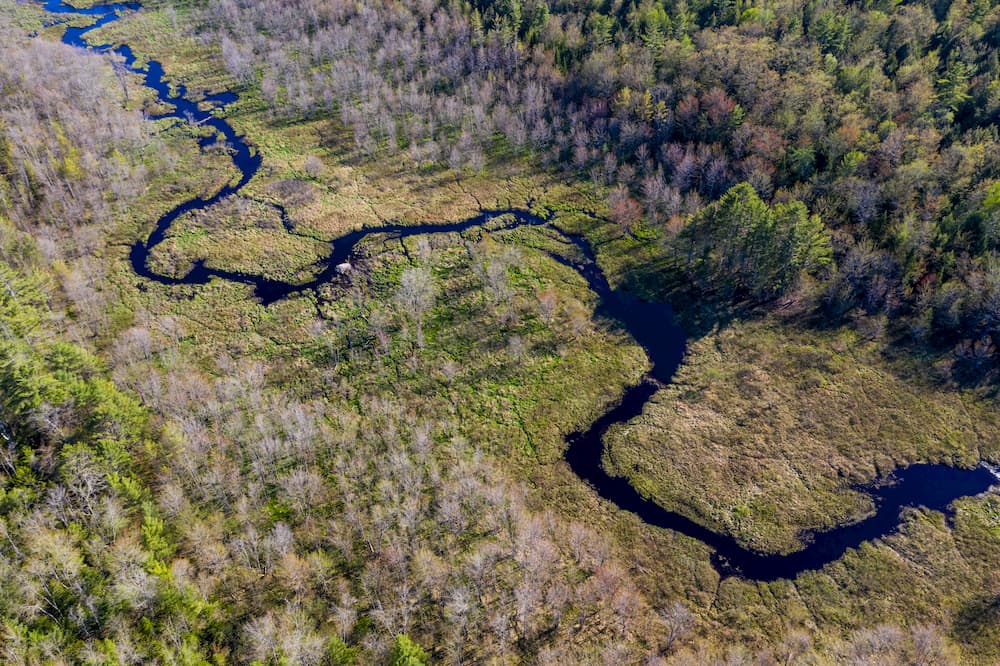 When The Conservation Fund announced recently the purchase of the iconic 15,408-acre Chadbourne Tree Farms in western Maine, it marked a major development in conservation finance. It also started the clock on an important opportunity for Sebago Clean Waters — a major Highstead partnership — to begin the process to permanently protect about 3,000 acres of the property within the Sebago Watershed.
"Sebago Lake is one of only 50 public surface water supplies in the country that require no filtration before treatment. Conserving these forestlands is critical for the protection of the region's lakes that provide pure drinking water and recreational opportunities."

Karen Young, Coordinator at Sebago Clean Waters.
Protecting an historic working forest
While the Fund's acquisition is intended to protect this iconic and historic working forest landscape from fragmentation and development, it is just the first step in a series of transactions that, if everything goes according to plan, will realize the permanent protection of this environmental and economic resource. Organizations like the Western Foothills Land Trust and their partners in Sebago Clean Waters (SCW) have identified nearly 3,000 acres of the Chadbourne property that they would like to permanently protect and will have to fund raise to purchase the property from the Fund. The SCW will use its innovative Water Fund approach to finance the protection of this forest. Other conservation organizations are working with The Conservation Fund to protect the balance of the acreage.
SCW sees this property as an essential piece of its overall strategy to conserve 35,000 additional acres of the watershed to maintain this pristine source of drinking water for the City of Portland's 200,000 residents and for the many co-benefits that the forests of the region provide its residents and visitors.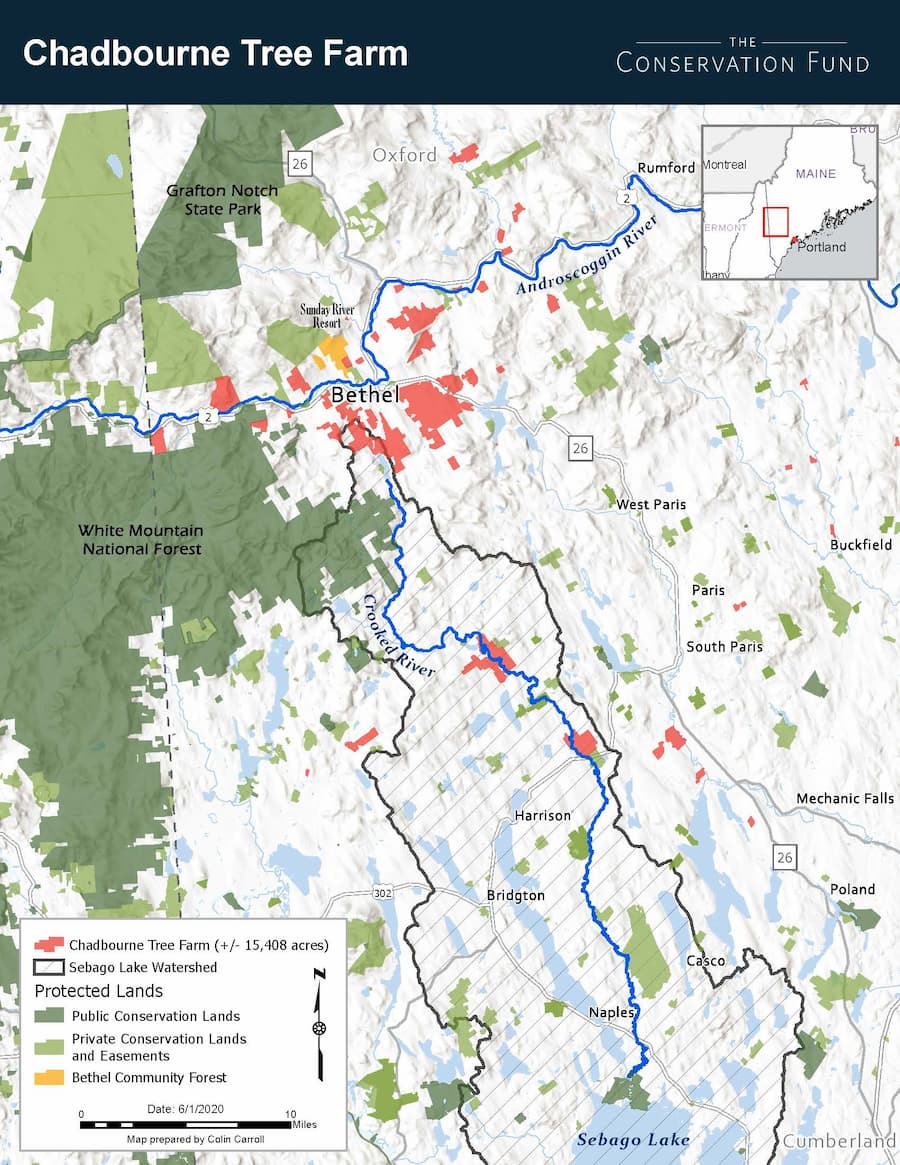 For More Information