As more of Connecticut's natural places are converted to urban and suburban built environments, the more vital habitat is lost for pollinators and other organisms that support life on the planet. Connecticut's 2017 passage of "An Act Concerning Pollinator Health" aimed to decrease the application of certain pesticides on crops and landscaping plants, mitigate the harmful effects of those chemicals on pollinating insects and wildlife, and encourage citizens to plant native and organically grown flora as attractants for honey bees and other pollinators. Four years later, Highstead is partnering with Northeast Organic Farming Association of Connecticut (CT NOFA) who is leading this effort with the Ecotype Project, a collaboration to increase the availability of native seed in the Environmental Protection Agency's classified Ecoregion 59.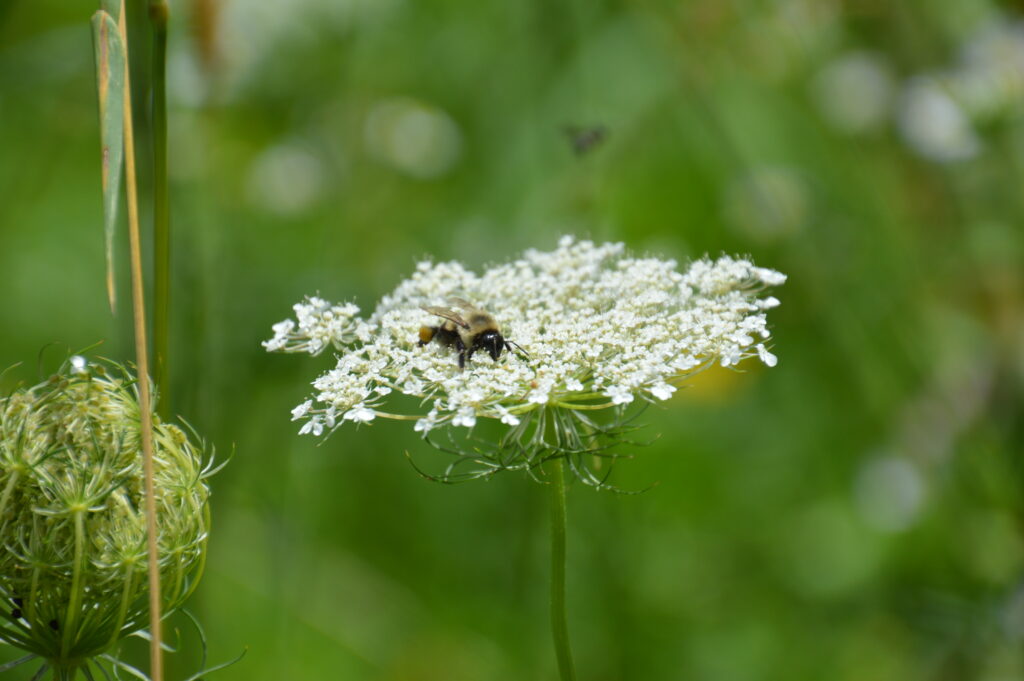 In the Connecticut area of the ecoregion, writer Susan Shea met with Highstead's operations director Geordie Elkins and grounds and facilities coordinator Jesse Hubbard to discuss the organization's role in the Ecotype Project. As an active partner, Highstead is methodically identifying and collecting local, ecotype-specific seeds from naturally occurring plant populations.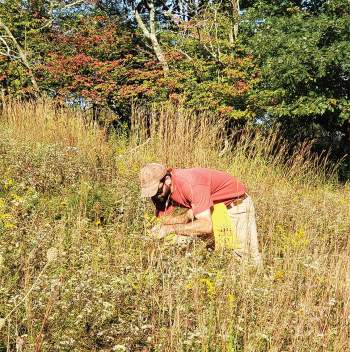 What is an ecotype? It is a genetically distinct species adapted to precise environmental conditions and evolves through isolation and natural selection. As important as native plants are to the local ecosystem, the native insects and pollinators that have evolved with local flora over time are just as vital. Together, native plants and insects play a crucial role in the food web and contribute to the health and effectiveness of the ecosystem.
Even with Highstead's origins as an arboretum committed to plant science, building a system to support the production and distribution of ecotype-specific plants is more effective when carried out collaboratively. The Ecotype Project assembles the expertise of local botanists, farmers, nursery growers, land trusts, and gardeners to amplify the availability of native seed and support the protection of our shared natural resources.