Since its founding in the 80s, Highstead has maintained a meticulous collection of pressed plant specimens that have been found on the 150-acre property. Known as an herbarium, this type of collection documents the flora of a particular location and can also be a treasure trove of information for researchers looking to understand the changes in a landscape over time. And now Highstead's herbarium will be available as part of the New England Vascular Plant Network digital collection housed by the Consortium of Northeastern Herbaria portal and iDigBio.org.
The Highstead specimen collection consists of records of plants once or currently growing on our property or locally in Redding and, when combined with other collections, helps researchers understand broader information about plant species including the historical range, abundance, morphological differences, seasonal events, the effects of climate change, and more.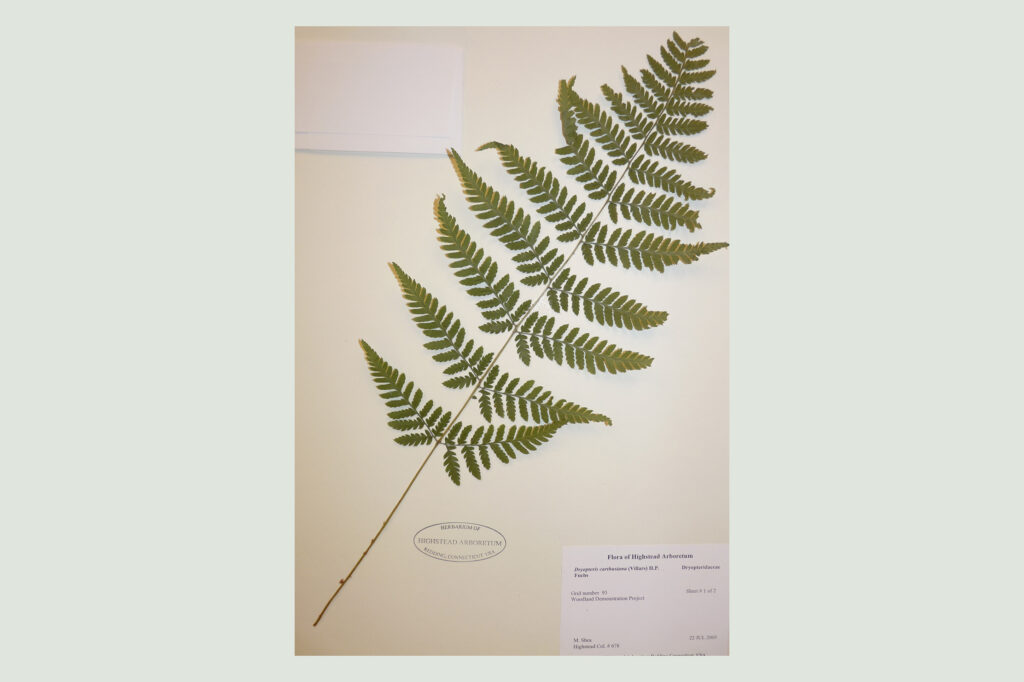 "Herbaria are useful because they are a record of our natural environment," says Geordie Elkins, Operations Director at Highstead, "In addition to documenting what's here, we use it as a reference that can help in plant identification. If we have interns who are out in the field and they find a plant, it's almost like having a dictionary or an encyclopedia of plants, except it's an actual plant that they can compare to help with identification."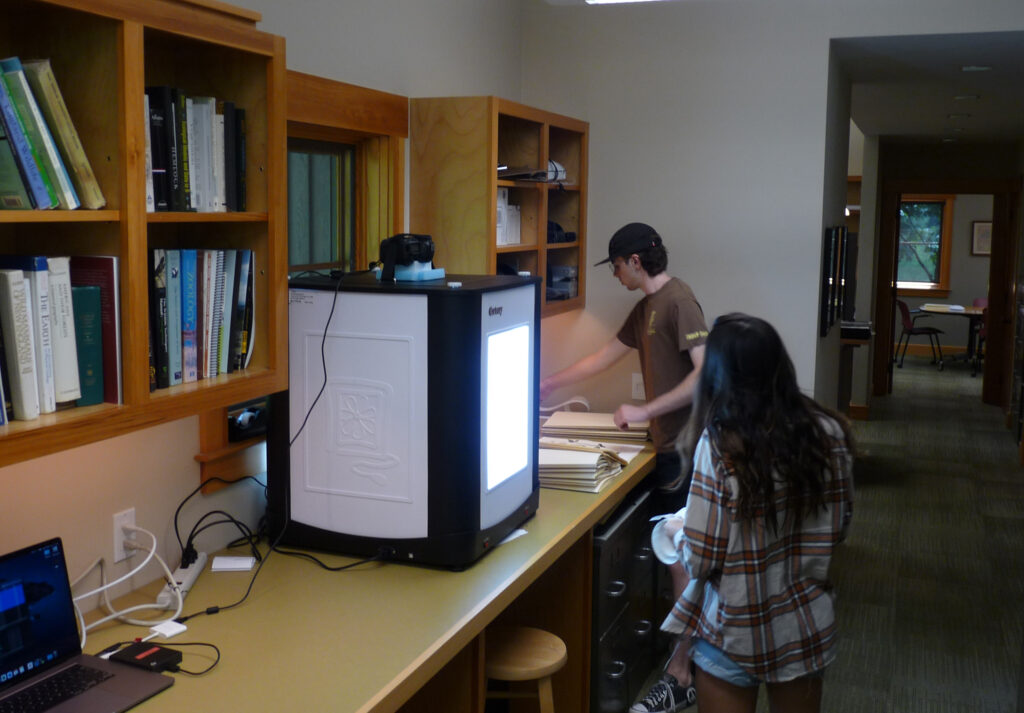 Highstead staff worked closely with Vassar College interns to digitize pressed specimens from their collections. The process used a high-resolution camera mounted on a lightbox to ensure that each image was evenly lit, centered, and perpendicular to the specimen. Highstead's scanned flora consist of plant species recorded on the property and in nearby Redding—native, cultivated, and invasive. As a window into the past and reflection of the present, herbaria can help us prepare for future change in the land.
Geordie adds, "For instance, I also use the large online herbarium if I'm trying to research a species that we want to collect for the Ecotype Project. The extensive database allows me to see where people have collected the plant in Connecticut in the past to help lead us to locations where we may find it today."