The stories of three New England communities demonstrate how conserving land can save jobs, draw visitors and bring communities together.
What do Stamford, CT; Bethel, ME; and Grand Lake Stream, ME have in common? They were able to bring communities together to invest in conserving land by focusing on – and delivering on – the economic value to the community.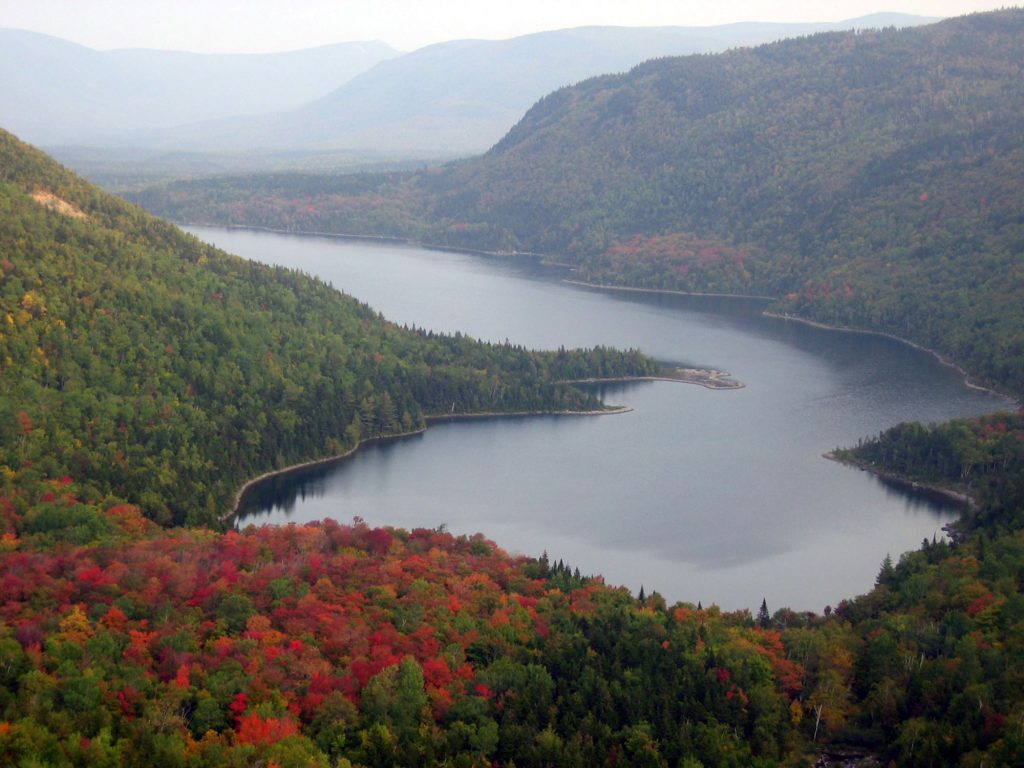 Land conservation requires a significant investment by communities – and finding the support for the investment can be challenging. But these three communities succeeded by making a clear case and having a solid understanding that while land conservation can often be seen as just a nice-to-have, it can actually add solid economic benefits to the community.
A recent study entitled "Assessing The Local Economic Impacts Of Land Protection," published in the journal Conservation Biology and co-authored by Spencer Meyer, found compelling connections between permanent land protection and positive impacts on local economies throughout New England. Specifically, higher levels of land protection led to greater numbers of people employed.
Highstead has developed three case studies to ground these findings in the stories and experiences of real towns and cities across New England. The case study summary and the individual case studies can be printed and downloaded.
Stamford, CT saw real estate values increase, community health improve and new businesses drawn to the city by a new multi-use park that conserved 30 acres of city land, providing a much-needed downtown greenspace and shrinking the city's flood plain at the same time. A recent case study details the community efforts and the results that have accrued to Connecticut's second largest city.
Bethel, ME has seen its economic fortunes shift, as the once-thriving saw mills closed, jobs were harder to find. But the community has worked to build a year-round recreational hub, with hundreds of acres of conserved forest linked to town-owned lands and the local ski resort, creating more jobs, new recreational opportunities and a welcoming community for new residents.
Grand Lake Stream, ME saw longtime landowners selling off their land, threatening access for recreational users and businesses. Concerned about the future of regional employment and recreation opportunities, the communities around Grand Lake Stream banded together to purchase and conserve hundreds of acres, saving between 600-900 jobs in the process.