Seeing an opportunity to expand conservation leaders' ability to connect with their communities, Highstead, Cornell Ornithology Lab and the Northeast Bird Habitat Conservation Initiative conducted two eBird training webinars focused on how Cornell's eBird tool, an online bird checklist program, can be used to encourage engagement with supporters, the community and landowners.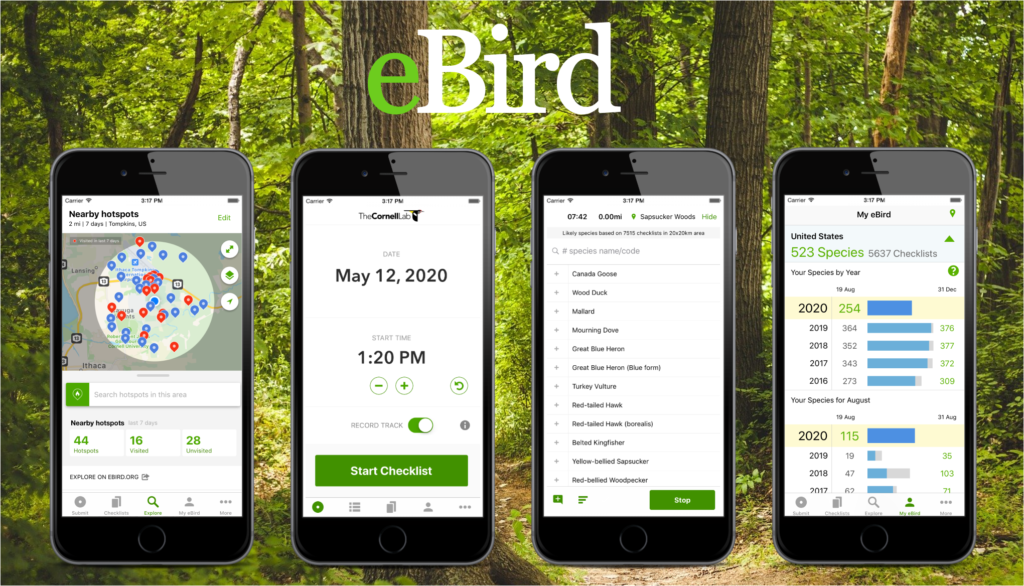 Over the course of two webinars, eBird and Cornell Land Trust Bird Conservation Initiative staff conducted interactive workshops demonstrating the power of eBird and how to use eBird science data to support activities such as land acquisition, monitoring, and engagement with landowners, stakeholders, and the birding community. The sessions were designed for Regional Conservation Partnership and land trust leaders who learned the basics of eBird to prepare them to lead their own future workshops. Participants will be eligible to apply for mini-grants in 2022 to subsidize the costs of hosting their eBird workshops.
eBird training resources are available for RCP leaders to conduct their own training sessions.
The eBird training webinars- which offer hands-on training in the eBird tool are now available on YouTube for all interested bird enthusiasts.