Many existing farmland protection practices create barriers that leave out a variety of farmers, including those who are Black, Indigenous, and People of Color (BIPOC). In March, farmland conservation allies gathered in Southern Maine for the first time in several years to discuss trends and evolutions in farmland conservation and how the pandemic years' pressures are shaping new approaches to make our work accessible for a wider variety of farmers. The Northeast Convening for Farmland Access symposium's goal was for participants to share new tools, stories, and strategies with eachother to promote land access for people who have been left behind by existing farmland protection practices, including young, beginning, low-income, and Black, Indigenous, and People of Color (BIPOC) farmers.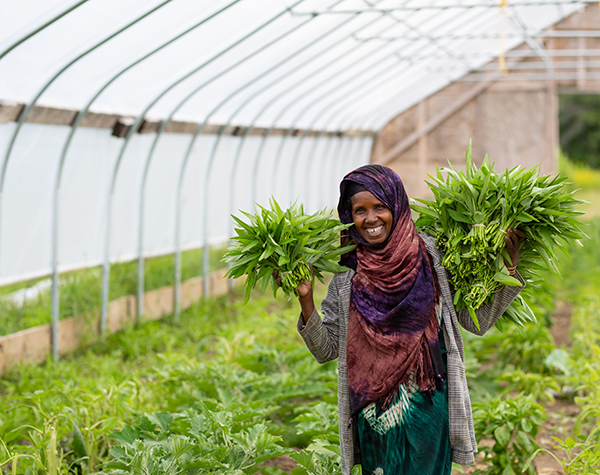 Keynote Speaker Shirley Sherrod reminded conservation practitioners that today's land ownership practices stem from colonialism, slavery, redlining, Jim Crow laws, and other forms of oppression against Black people. The co-founder of New Communities in Georgia, one of the country's first community land trusts, explained how after more than 50 years of struggle against discrimination, New Communities is finally realizing its vision for community empowerment and farming education, welcoming Black, Indigenous, and all community members to join them.
At the convening, land trust leaders shared examples of their work to increase opportunities and farmland access for diverse farmer constituencies. For example, at Maine Farmland Trust (MFT), President & CEO Amy Fisher reflected on how feedback from farmers has spurred the organization to restructure its programs to build stronger, reciprocal partnerships with farmers and meet a broader set of needs. Under its old model, farmers shared they felt as if MFT and other land trusts cared more about protecting the land than about the farmers working it. Others pointed out the "Buy, Protect, Sell" model left farmers who couldn't quickly access capital out of the picture, while the speed of the transactions left others with land that wasn't fully suited to their needs. Many farmers preferred leasing the land before buying to determine whether the soil and infrastructure met their needs, which was not part of MFT's previous offerings.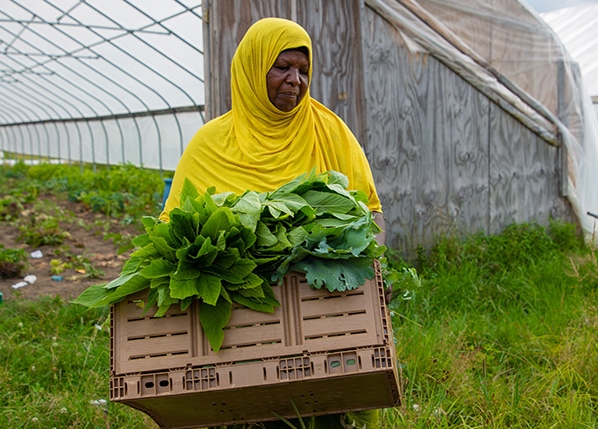 As a result of learning this, MFT shifted gears and reimagined its easement stewardship program to make its role with farmers more expansive, launching a farmer network to cultivate relationships with and between farmers. By reorganizing its stewardship, farm business planning, climate resilience, and other farmer support programs under one Farm Network umbrella, MFT now approaches stewardship visits as opportunities to learn about the challenges farmers are facing, connect them with resources for support, and build momentum to advocate for policies and programs that address systemic issues. Rather than seeing MFT staff as easement enforcers, farmers have begun to see stewardship staff more like reference librarians there to help them.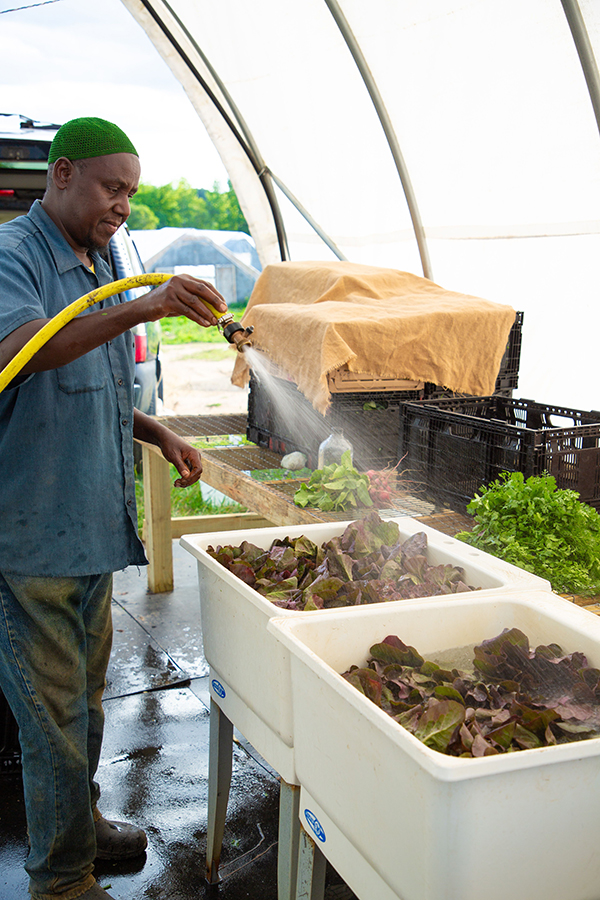 In addition, MFT works to find solutions and create new models to increase farmland access for farmers who have been left behind, including BIPOC farmers. By modifying its "Buy, Protect, Sell" program to include long-term lease-to-purchase options at farmland values, MFT can stay in communication with farmers to understand and support their needs as they establish their farm, while providing them with a less financially-risky onramp to ownership, Fisher says. Since a down payment toward the purchase of farmland creates a barrier to affordable farmland, removing that hurdle gives a broader and deeper pool of farmers access to land – along with support resources to help them succeed. For example, MFT worked with the Somali-Bantu farmers of New Roots Cooperative (pictured) in 2015 to help them find suitable farmland, which the farmers leased from the organization until they were able to complete the purchase in January 2022, receiving technical assistance and business planning support along the way.
Stacy Funderburke, Georgia state director of The Conservation Fund, developed the Working Farms Fund, which offers a three-to-five-year lease to farmers with the option to purchase after The Conservation Fund secures public funding to purchase an agricultural conservation easement. This makes buying farmland more affordable, and therefore, more accessible. The Working Farms Fund also expands market opportunities for farmers in the program, connecting them to local hospitals and universities with goals for sustainability and sourcing local food. A key selling point to institutions was learning that their involvement increased local food and local farmers' resilience, he said.
Another practice improves access to farming while addressing Vermont Land Trust's (VLT) goal to help improve the economic viability of farming. In Vermont, more than 65 percent of agricultural sales are for dairy. In response to falling demand for cows' milk, some dairy farmers are diversifying their operations or converting to other types of farming. VLT's Farmland Futures Fund enables VLT to buy and hold farmland for three to five years. This approach prevents farmland from being lost, underutilized, or developed when transitioning from one owner to the next. If the land is already conserved for farming, VLT buys the land and leases it to farmers for three to five years at a reduced rate so the farmer can acquire conventional agricultural financing. If the farmland is not protected, VLT buys it, protects it, and then leases it to farmers, again with the goal of transferring ownership within five years.
People left the convening with a long list of ideas that are working, people to contact for guidance, and a deeper understanding of some of the barriers and strategies to promote access for a broader diversity of farmers. At Highstead, here are some of our takeaways on how conservation allies can support BIPOC farmers specifically:
Change decision-making bodies to include BIPOC.

Advance "land back," a decentralized campaign by Native Americans in the United States and Indigenous peoples in Canada that seeks to reestablish Indigenous sovereignty, with political and economic control of their unceded traditional lands.

Cede power to BIPOC groups and individuals.

Identify which tangible resources to pass on to BIPOC groups based on their needs.

Advance easement policies that extinguish easements for "land back."