The MassConn Sustainable Forest Partnership received a $2.4 million Forest Legacy Program grant in 2021 to protect 1,000+ acres of privately owned forest in Central Massachusetts. Two of the conservationists behind the effort say the work takes planning, patience, persistence, and guts.

The U.S. Forest Service, in partnership with state agencies, administers the Forest Legacy Program (FLP) to encourage the protection of privately owned forests through conservation easements or land purchases. Ed Hood, former coordinator, MassConn Sustainable Forestry Partnership, and Amy Connery, chief operating officer of Opacum Land Trust, the organization that is implementing the project, shared what they learned from the multi-year process to preserve 1,011 acres in Massachusetts. Conserving this land was a significant step forward in achieving the goals of MassConn, a Regional Conservation Partnership that involves land trusts, municipalities, private landowners, non-profit organizations, government agencies, and foundations from 38 towns in South Central Massachusetts and Northeastern Connecticut.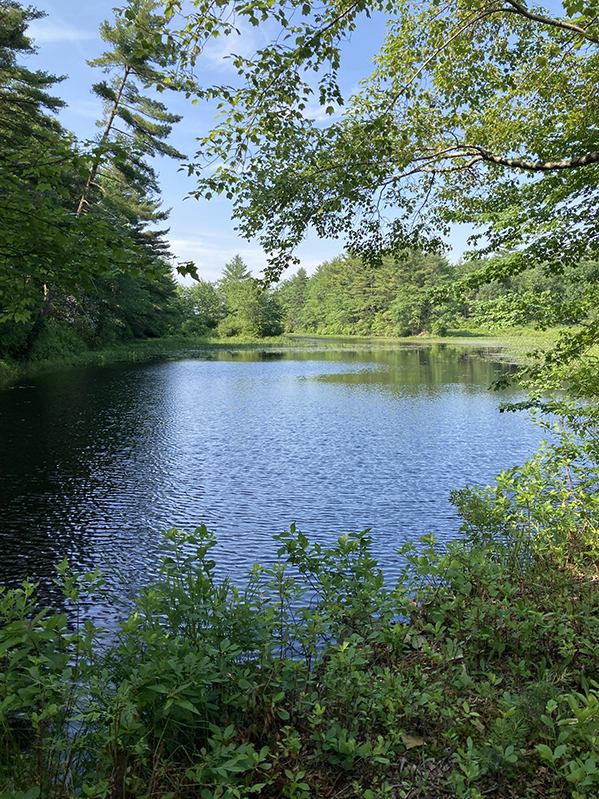 Prior to the arrival of Hood, now executive director, Norcross Wildlife Foundation, the MassConn partnership was instrumental in conserving 1,495 acres of forest in Northeastern Connecticut through the Forest Legacy Program in 2015 and 2016. Hood's predecessors at MassConn also laid the groundwork for its current Forest Legacy Project, Emerald Forest Borderlands, by using strategic mapping to select four large focus areas in Massachusetts, identifying priority parcels based on their conservation value, biodiversity, ecological diversity, and presence of native species.
The team spent a year working on the grant application, and although they knew there were no guarantees, they figured that even if they weren't successful the first year, their effort wouldn't be wasted, Hood says. "You want to go big. We were being bold. We figured, 'Let's charge ahead.'" At the time, Opacum had two other large grants it was working on: one was a great success and the other wasn't, he says. "You have to take risks." While conservationists can't anticipate every challenge they'll face, they can rely on past experiences and seek guidance from partners or peers if faced with a dilemma for which they can't find a solution, he said.
A crucial aspect of private land conservation is finding interested landowners and working with them to conserve their land through a conservation easement. This requires building relationships and trust with landowners. After identifying parcels to target, the Opacum team made initial contact through a letter mailed to owners of large properties, inviting landowners into an initial conversation about conserving their land.
This first step alone is unlikely to yield a strong response from landowners, so the letters are followed up with an introduction from their forester. "One of the key ways to make connections is through foresters. "Connery says. In this case, landowners with at least 25 acres and a forest management plan with a forester qualify for a lower real estate tax rate in Massachusetts and Connecticut. "Forest managers develop credibility with landowners, so they are much more likely to talk with someone from a land trust if a forester makes the introduction," she says.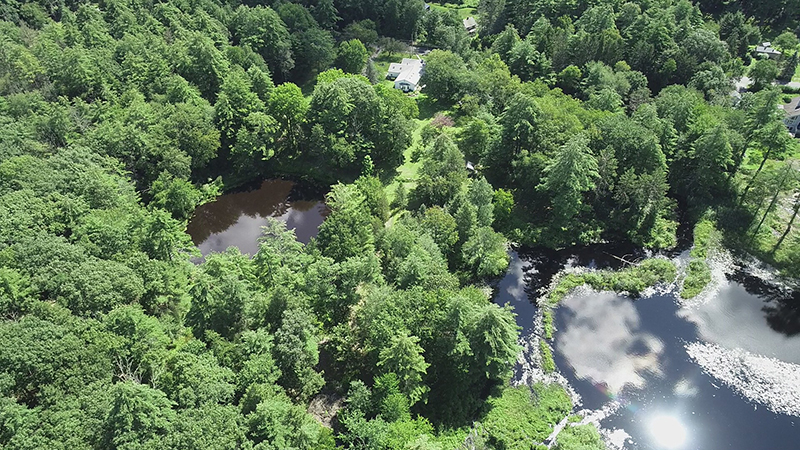 Connery also advises letting private landowners know they should expect the sale of conservation easements to be a multi-year process. If the landowner perceives it's a transactional relationship, they'll more likely walk away when a delay or challenge inevitably comes up along the way, Hood and Connery say. Each landowner is different, and it's important to listen to their stories: Sometimes buried in a story that may seem extraneous is a clue about the family's connection to the land and their motivation for preservation. It's best, they say, to build relationships with the landowners so trust can develop naturally. Laney Wilder, current executive director for Opacum Land Trust who works directly with the landowners to implement this program, sets reminders to check in with them once a month. Keep landowners in the loop on the progress of their land in the program, and if you have no news, tell them that.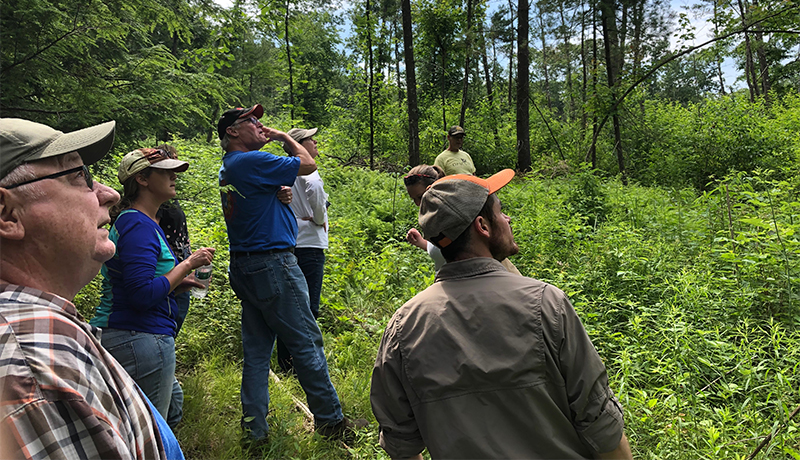 One of the challenges conservationists face relates to the disconnect between landowners' expectations of the monetary value of conservation easements and the requirements of funders relating to the land's assessed value. "Try to remember wanting as much as we can get is a universal trait that we share when we're selling something of value to us," Connery says. "Try to be reasonable and direct and listen to people. Everyone is interested in conservation at some level, but they need to be compensated for it to make sense for them and their families."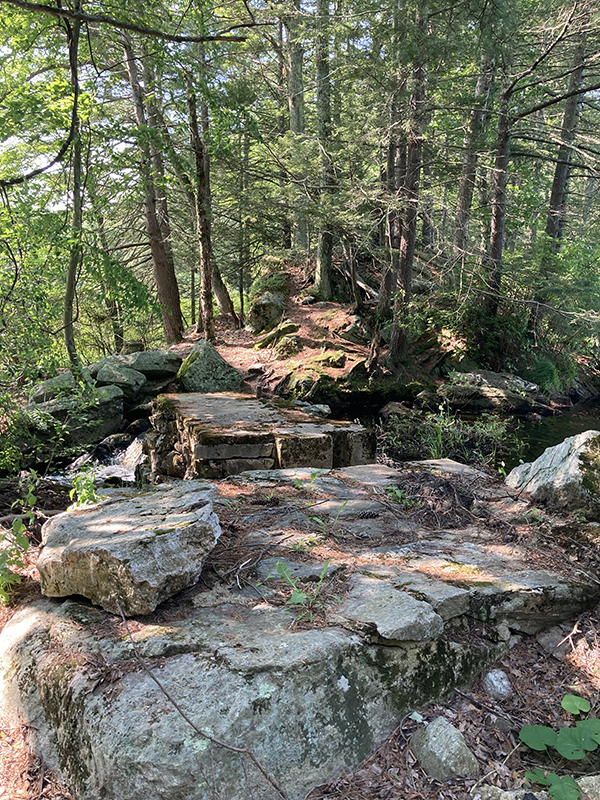 The FLP can fund up to 75% of the value of the conservation easement, so Connery and her partners leveraged the federal dollars to obtain private foundation funds to contribute toward the costs associated with purchasing easements, garnering another $220,000 in foundation grants. These additional funds will help to cover required due diligence costs that have increased substantially since they applied for the grant (such as surveys, title exams, and appraisals), acquisition costs (the value of many of these parcels has also gone up), and the administrative costs to manage the project. While the FLP allows landowners to sell easements at full value, Opacum Land Trust requires all landowners to sell their easements for a maximum of 75% of their value to meet the 25% match.
How does Opacum, a nonprofit with a small staff wearing many hats manage both the personal and practical aspects crucial to this complex process? Spreadsheets for keeping track of landowner interactions, their priorities, and the stages of the transaction. And partners from within their RCP, MassConn such as state agencies and other conservation groups. Opacum also leveraged the power of an informal network of landowners in the area, called woodland ambassadors, to find landowner candidates interested in conserving their land in the region. Further, they used Bluesky grant funds MassConn received to support the labor necessary to write such a complex grant proposal.
What would Connery tell other RCPs interested in the Forest Legacy Program? "Just do it. It's worth it," she says. "You've got great networks and peers being able to help. Don't be afraid to take a leap." Large grants or funding sources like the FLP are critical to meeting land conservation goals. "Without funding of this level, we would never have been able to take on this large, multi-parcel conservation project."