Highstead works in close collaboration with partners throughout the region to advance the Wildlands & Woodlands vision which calls for conserving 70% of New England as forest free from development and seven percent as farmland by 2060. Highstead serves as a co-leader of the W&W initiative, working in close partnership with the Harvard Forest at Harvard University, the New England Forestry Foundation, and the Northeast Wilderness Trust, along with an active advisory group of conservation and academic leaders.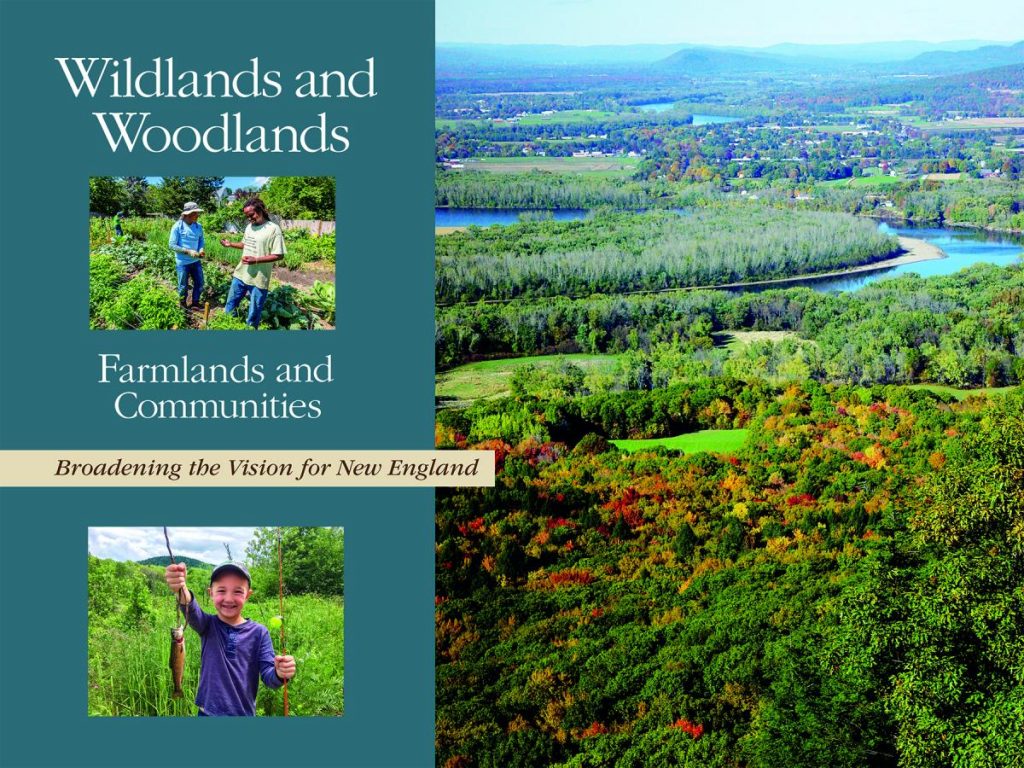 A bold vision for New England
W&W began with the 2005 Harvard Forest report, Wildlands and Woodlands: A Vision for the Forests of Massachusetts, which called for the protection of 50% of Massachusetts as forestland. Recognizing the importance of forests on the regional scale, Highstead identified W&W as an opportunity to serve as a leader in land conservation throughout New England and expand the scale of our research efforts.
In response to forest cover declines in every New England state, the vision was expanded in 2010 with Wildlands and Woodlands: A Vision for the New England Landscape, which established the goal of conserving 70% of the region as forest. The vision recommends that 90% of the protected forest land should be conserved through voluntary, community-driven efforts as sustainably managed woodlands, and the remaining 10% as wildlands to protect biodiversity and wilderness.
Broadening the vision
The vision was expanded again in 2017 with Wildlands and Woodlands Farmlands and Communities: Broadening the Vision for New England. This update reaffirmed that the goals outlined in the 2010 report were still attainable and also sought to connect forests and farms to climate resilience and economic sustainability. This update guides the W&W vision today, with groups all across the region working to protect farmland and support sustainable agriculture, compact development, and more sustainable transportation, energy, and land-use policies.
W&W today
Today, W&W serves as the guiding vision for land conservation throughout New England and eastern New York.
The vision has grown to include hundreds of partner organizations and several related initiatives, including:
Highstead supports W&W by providing staffing and research capacity, convening partners, guiding communications and outreach efforts, and coordinating the RCP Network. The Highstead property is managed to serve as an on-the-ground example of the W&W vision, embracing the belief that we can double the pace of conservation to protect the natural resources that sustain our region.