Join Highstead, the Cornell Lab of Ornithology,  Audubon Vermont, and the Northeast Bird Habitat Conservation Initiative for the upcoming Bird-friendly Forestry webinars focused on best practices in habitat restoration and forestry management for birds in New England, with a focus on at-risk species.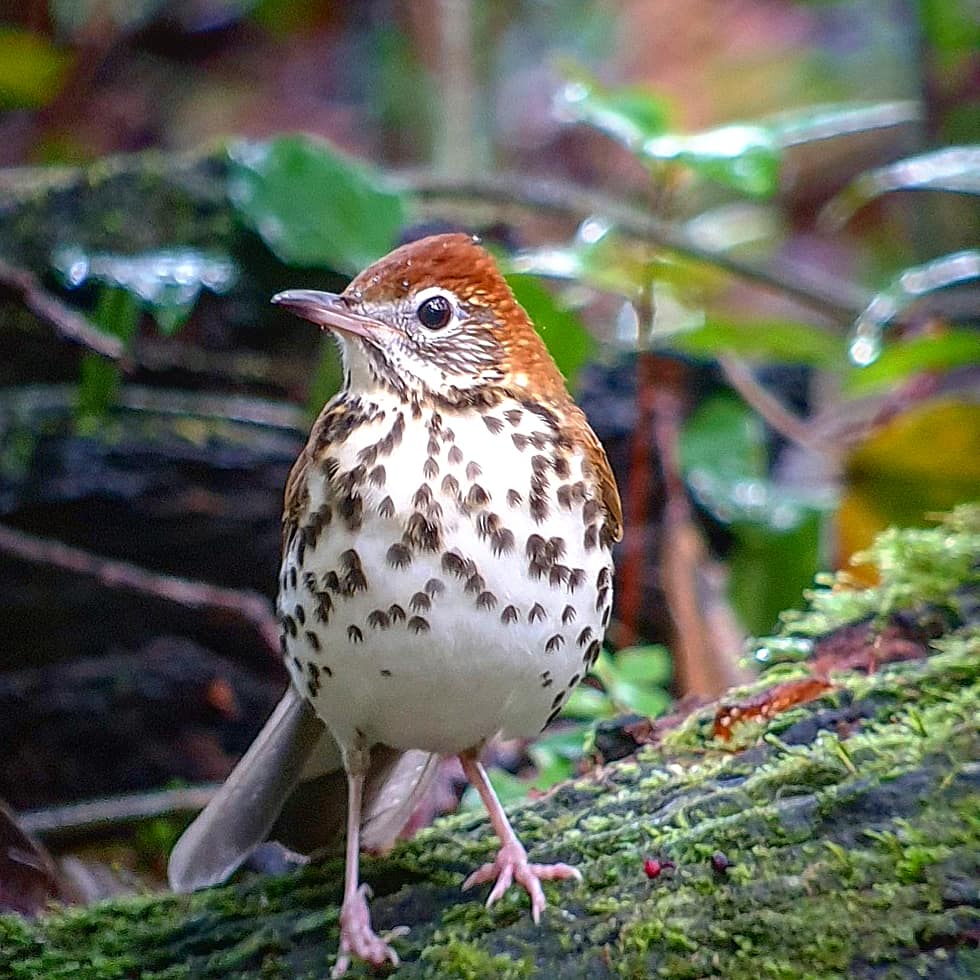 Steve Hagenbuch, Senior Conservation Biologist and Forester at Audubon Vermont,  will present four interactive sessions that will cover different topics such as habitat requirements and management practices, bird-related forestry strategies for landowners, foresters, and conservation partners, and a review of the various technical and financial resources available to support habitat management and conservation. Continuing Forestry Education Credits (CFEs) are available for webinars #2, #3, and #4 through the Society of American Foresters.
Click here to view the Bird-friendly Forestry Resource Page.
Webinar Dates:
September 15, from 2-3:15 pm ET – Session #1: The Power of Birds in Driving and Sustaining Forest Management within the RCP Network.

Birds and bird habitats are effective motivators for engaging landowners in being active forest stewards. This webinar will take a closer look at how the RCP network can utilize birds as ambassadors for sustainable forest management. We will hear from Annette Goyne, a private forest landowner participating in the Cold Hollow to Canada RCP Woodlots program, describing how her interest in birds inspired actions to enhance habitat through active management.
September 22, from 2-3:15 pm ET – Session #2: Habitat Requirements and Management Considerations for Forest Birds in New England. (This webinar is approved for 1.0 Category 1 CFE credit)

Taking actions to enhance habitat for birds begins with taking a "birds-eye view" of the forest. This webinar will promote an understanding of what forest conditions and attributes provide high-quality nesting and foraging habitat for a range of priority bird species found in the northeast. We will hear from Dan Kilborn, a forester with the Vermont Land Trust, on how he has integrated bird habitat considerations with other forest management objectives on VLT fee-owned lands.
September 29, from 2-3:15 pm ET – Session #3: Bird-Friendly Forestry Practices and Strategies for Landowners. (This webinar is approved for 1.0 Category 1 CFE credit)

Managing a forest with birds in mind is compatible with many other landowner objectives. This webinar will explore specific forest management activities and silvicultural options designed to enhance bird habitat while also achieving timber and non-timber forest product, climate adaptation and mitigation, and other ecosystem services goals. Nancy Patch, co-founder of the Cold Hollow to Canada RCP and County Forester with the Vermont Department of Forests, Parks, and Recreation, will be co-presenter and provide examples from the field.
October 13, from 2-3:30 pm ET –Session #4: Technical and Financial Assistance for RCPs, Conservation Partners, and Landowners. (This webinar is approved for 1.0 Category 1 CFE credit)

For many landowners, a barrier to managing their forest with birds in mind is understanding where to begin and how to make it financially viable. Fortunately, there are many NGOs, government agencies, consulting foresters, and other technical assistance providers throughout the northeast ready and able to guide landowners along their forest stewardship journey. In this webinar, we will hear from representatives of these various groups about the services and learning opportunities they provide:

Maine Audubon – Sally Stockwell, Director of Conservation

Mass Audubon- Jeff Ritterson, Field Ornithologist

Audubon NY- Suzanne Treyger, Forest Program Manager
Audubon VT- Steve Hagenbuch, Senior Conservation Biologist and Forester
Rhode Island Woodland Partnership – TBD
Audubon CT – TBD
Audubon Mid-Atlantic – TBD
The webinars are supported through a grant from the Sarah K. deCoizart Perpetual Charitable Trust.
If you have any questions, please reach out to Katie Blake.