In Fall 2021, Highstead hosted three conservation interns, Jackie Rigley, Jenni Fuller, and Fiona Lunt, who each shared their talents in one of three areas– 1) Policy, 2) Geographic Information Systems (GIS), or 3) Communications and Events, respectively. The purpose of the conservation internship was for each person to gain real-world conservation experience in an area of interest to them, while simultaneously supporting the work of Highstead and the broader Regional Conservation Partnership (RCP) Network. Conservation interns also benefit from networking opportunities with other conservation professionals and scholars, and are given the time and support to develop their own "conservation portfolios" to help their future endeavors. At the end of their 12-week tenure, each intern presented about what they did, what they learned, and how they would use the skills they gained in their future work.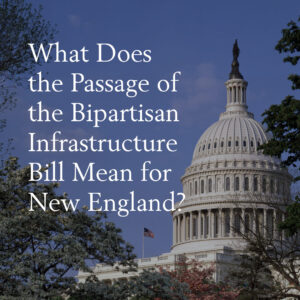 Jackie, Jenni, and Fiona had the opportunity to support a wide variety of projects each within their own discipline. As the policy intern, Jackie worked extensively on articles about current and pending conservation legislation, producing four Highstead website "Insights" on topics like the Infrastructure Bill and Land Justice in New England. Jackie interviewed multiple experts within Highstead's network to produce thorough and digestible articles about these pressing policy and conservation finance topics while simultaneously learning and researching to become a better expert herself. In her final presentation, Jackie expressed, "In terms of policy work, I learned that it's ever-changing…and that I really enjoy that." In a short period of time, she developed a strong knowledge base about conservation policy as well as the networking skills it takes to be able to write about these issues, in the end producing a robust collection of helpful articles for Highstead and its networks.
Jenni focused on GIS and flexed her analytical and design skills throughout her time at Highstead, first in the production of the 2021 RCP Network Gathering story map. Jenni spent much of the first portion of her internship developing this informative and visually-appealing guide to the Gathering, which was shared with participants and remains an important resource for understanding Land Justice and how it has shaped the region.
Jenni also began a project for the Northeast Bird Habitat Conservation Initiative that will integrate eBird science data in order to produce a practical conservation map that is useful to members of the RCP Network. Jenni also researched and designed a new logo for the initiative as well as developing an internal web tool that shows where RCP regions and grassland areas overlap. In reflecting on her time as an intern, Jenni noted, "Having a community that is so supportive has been an amazing experience… And being able to use my creativity is really fulfilling for me, and I really appreciate having that opportunity."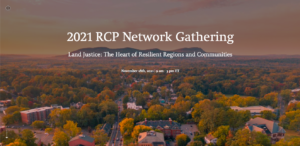 Fiona, the communications and events intern, supported communications for Highstead and their networks. Early on, she helped with planning for the RCP Network Gathering, which included editing and writing content for the story map, promoting the event, participating in planning meetings and providing support to the meeting itself.
Fiona also worked closely with the Hudson to Housatonic RCP, helping partners remain connected through multiple communications channels and aiding working groups in their specific conservation endeavors. She wore many hats, including editor, communicator, note-taker, organizer, ecologist, and even tech support, and in the end expressed that from this work she can now "step back and see how my part is contributing to the bigger realm of conservation work."
In the final presentations, all three interns expressed their gratitude to Highstead for creating a welcoming environment and encouraging them to pursue their conservation-related goals. Now in 2022, both Jackie and Fiona have remained at Highstead as conservation associates, still in their respective roles of policy and communications/events, while Jenni is now working as a Project Coordinator for the National Audubon Society.